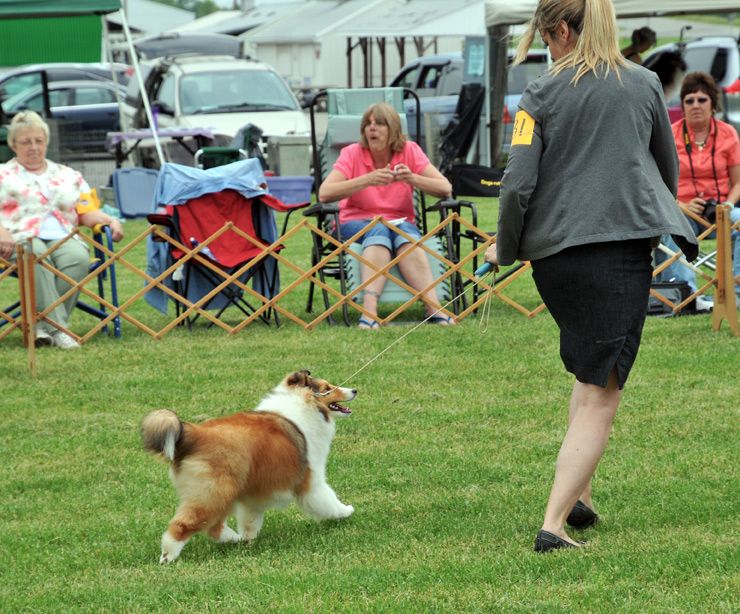 We headed down to the Western New York Shetland Sheepdog Club Specialty in Albion NY over the weekend with three of our hopefuls and our 3 year old girl Jivara. This is "Finn", Laureate Inception showing his lovely side gait en route to his Best in Sweeps win under noted breeder Tray Pittman.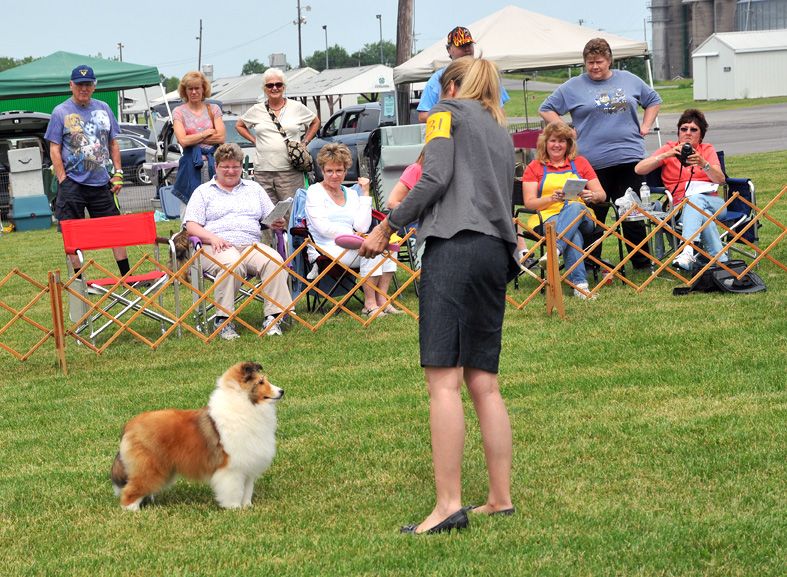 Making a picture showcasing in the ring. He won WD/BW for a major on the first day as well. We were very pleased with how he behaved and how well he was received by other breeders and exhibitors.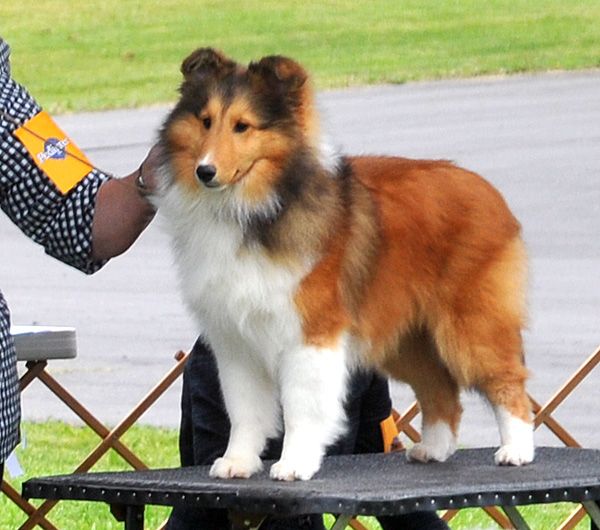 We were lucky to have our friend Joyce Woolridge visiting from Calgary. She handled Finn's brother "Corbin" (Laureate Double Exposure) who was in the same class. He is a darling little guy who is so easy going and just does everything that is asked of him.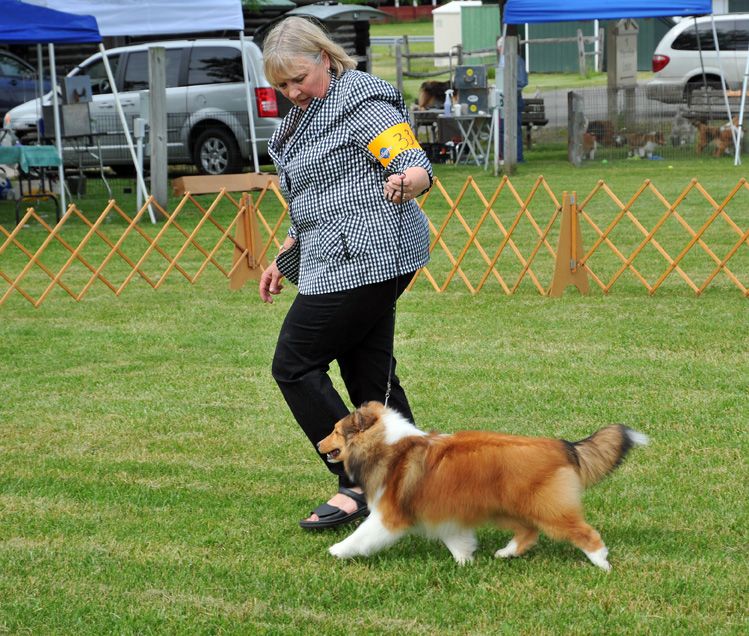 We are loving how sound these puppies are! Showing off his reach and drive, which is impressive for a 6 1/2 month old puppy.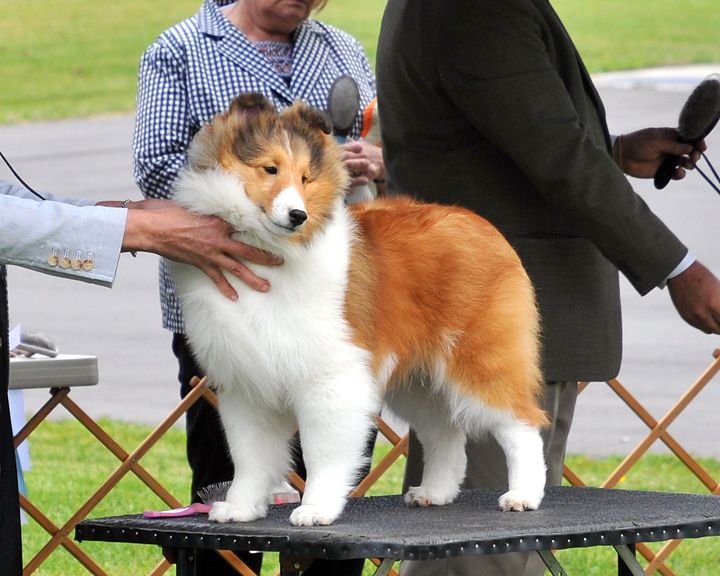 Our clown "Rehannah", (BPIS Can Ch Laureate Immortality) won her class both days in Sweeps and 6-9 puppy.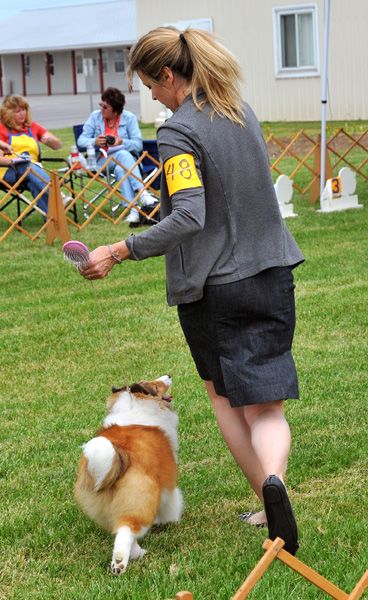 Great drive in the rear, but went around on three legs quite often trying to scratch her collar off! She makes us laugh...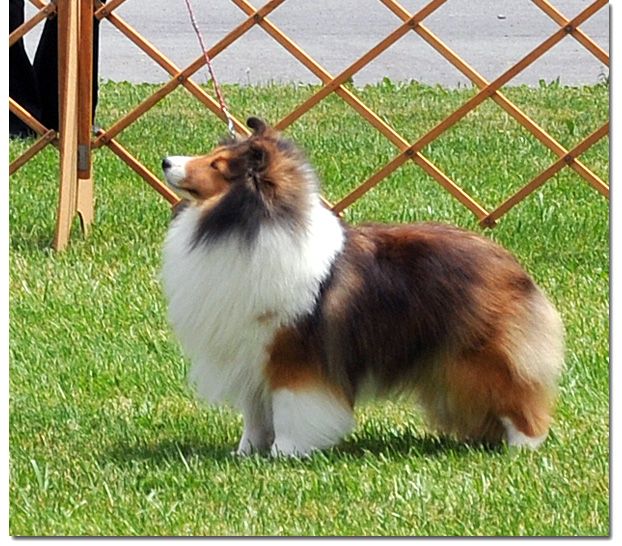 Cocoa is in full coat and has been sitting at home as we had bred her (but she missed), so now we need to get our act together and get those last two points for her US title. She came close this weekend and picked up two more Specialty major reserves.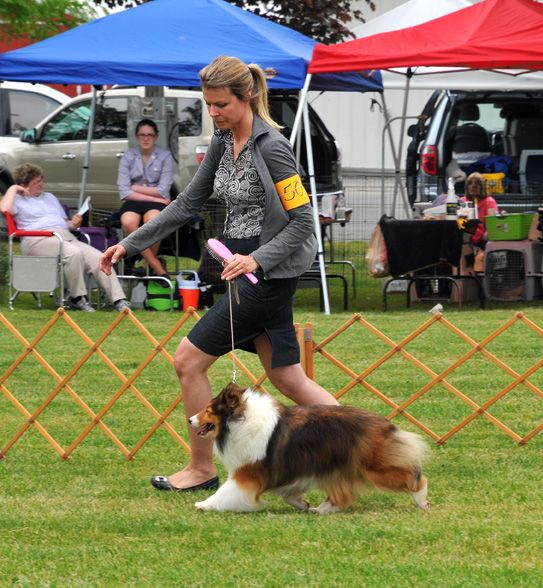 Her wide open side gait. Standing still or on the move we are very pleased with the young dogs we have at the moment.
We had a great time at the Specialty. It was great to spend time with our good friends. The club spoils the exhibitors with coffee and donuts in the morning and held a pot luck dinner Saturday night. We were well looked after. Afterwards we lingered and practised our puppies in the ring. We hope to make this a yearly event.