Early morning by the creek. Front and back are a bit confusing with our house. This is the view from the balcony at the back of the house, but it is angled towards the road.

We call this the back 40. At the far end it is 2,000 feet from the road. So it is out back too!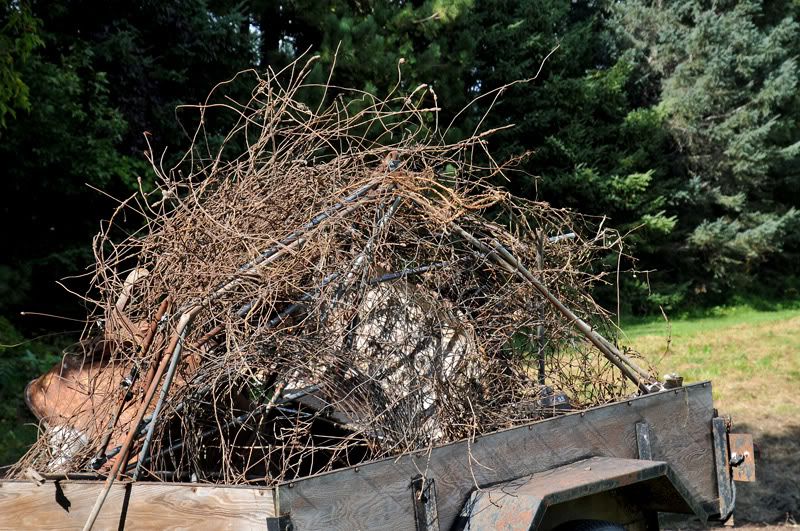 Today is actually the 6th anniversary of us taking possession of the house. Remember in the last posting I said they found wire? This was all buried in the weeds which was very dangerous had the dogs gotten in there. Pete brought all this to the salvage yard, a trip he's made many times in six years.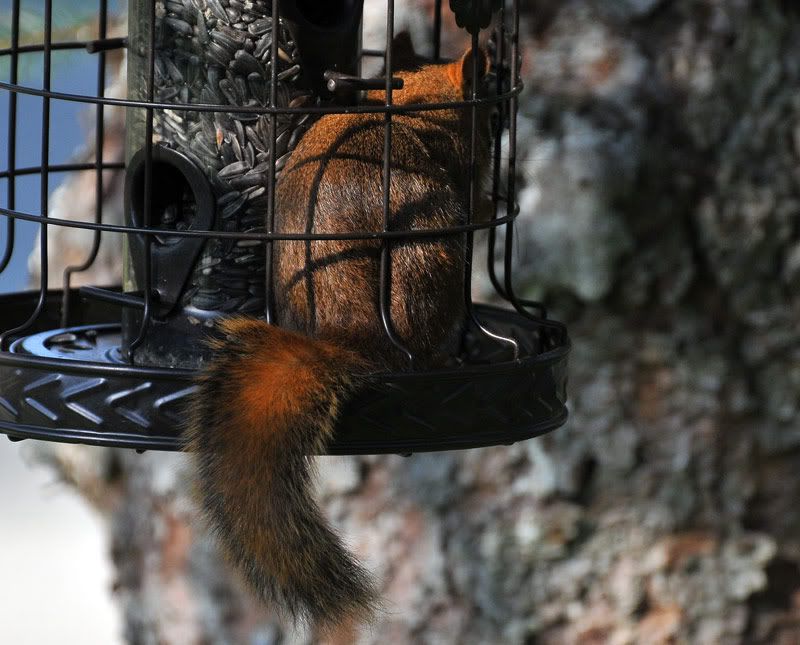 Meanwhile at the front of the house, a pesky red squirrel was helping himself to all the sunflower seeds in the bird feeder. The package this feeder came in said it was squirrel proof...don't know how it is supposed to work; maybe only big fat squirrels can't get in.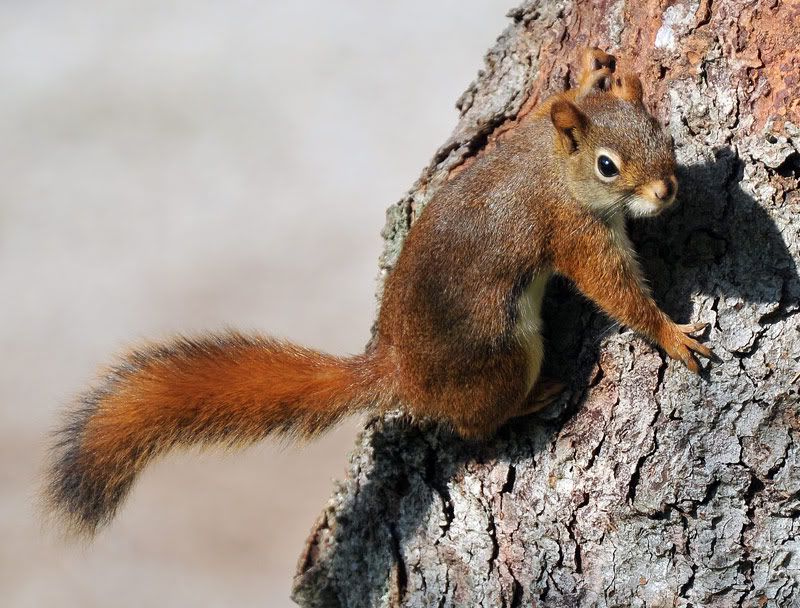 So I took down the feeder and this guy went a bit wild wondering where it went.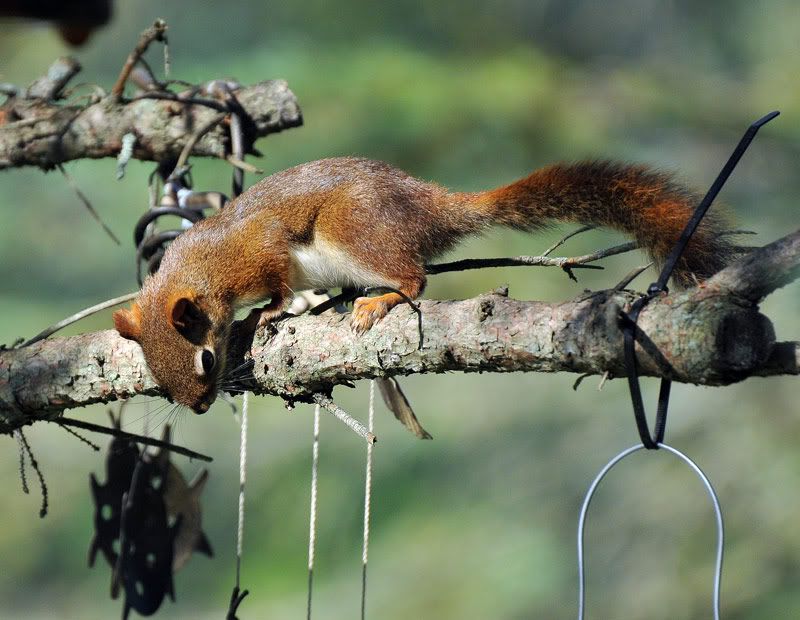 Down here maybe?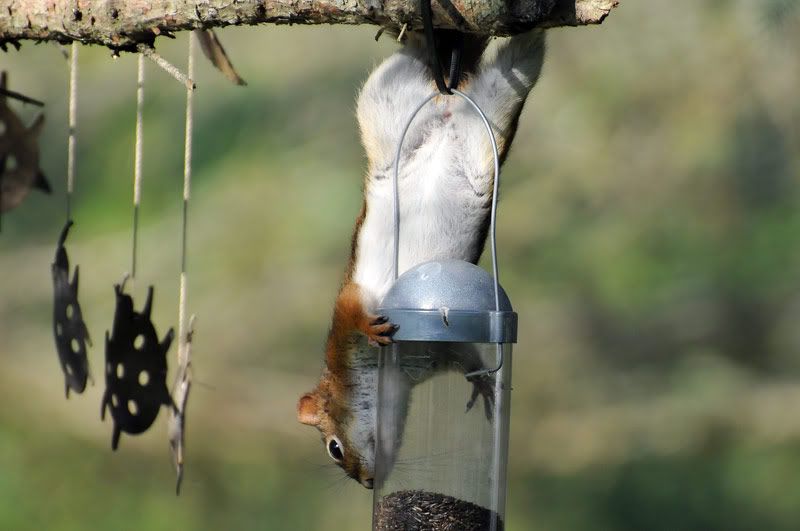 Hmm...this doesn't look right!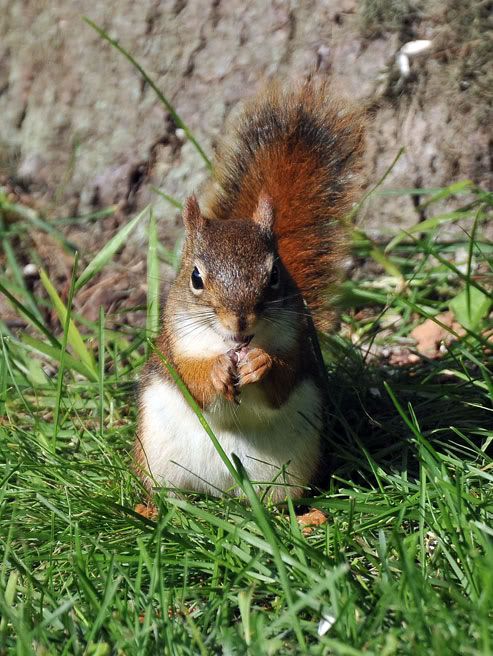 Have to pick up the seeds on the ground then...
(While red squirrels are beautiful animals, we don't encourage them around our home. They are very destructive and will chew through the wood of our house to build their nests.)