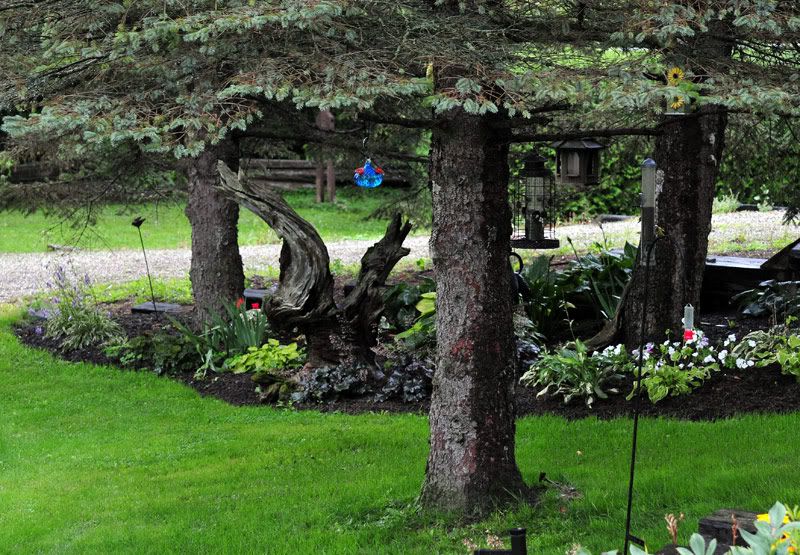 Our feeders are out the front door, hanging from branches of a blue spruce. We have a feeder with sunflower seeds and one filled with Niger seeds. I have a few days worth of pictures...
On Saturday even though it rained the feeders were incredibly busy!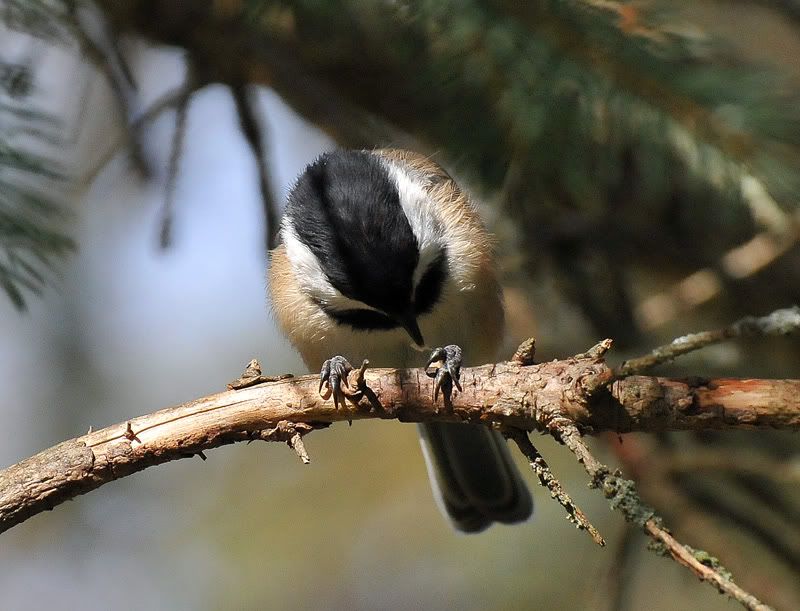 The chickadees are probably the most common bird at our feeders. They are so cute and cheerful.
Experimenting with the flash. While the experts recommend 3 strobe lights to freeze the wings, I used the flash on the camera and got the opposite result! I kind of like it though!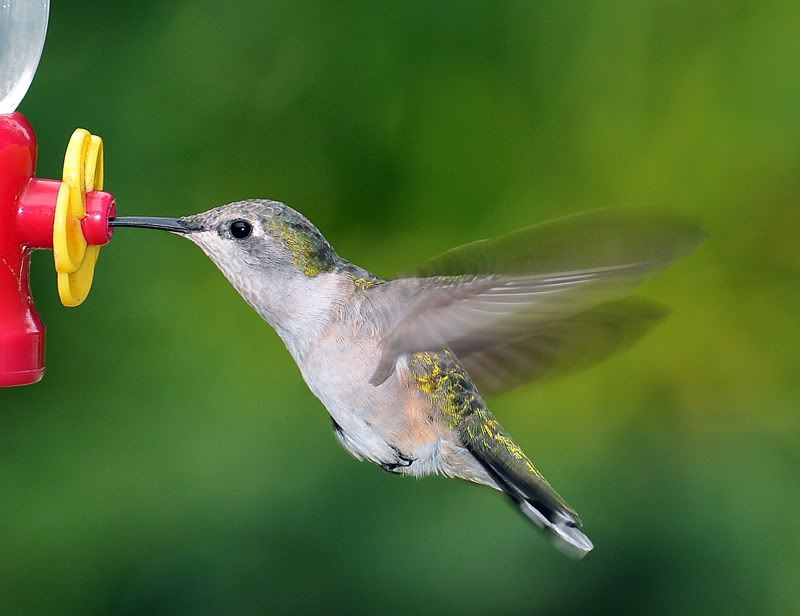 The flash brought out her colours. The shutter speed is only 1/250 sec.
Translucent wings...
1/2000 sec...tongue sticking out!
And again...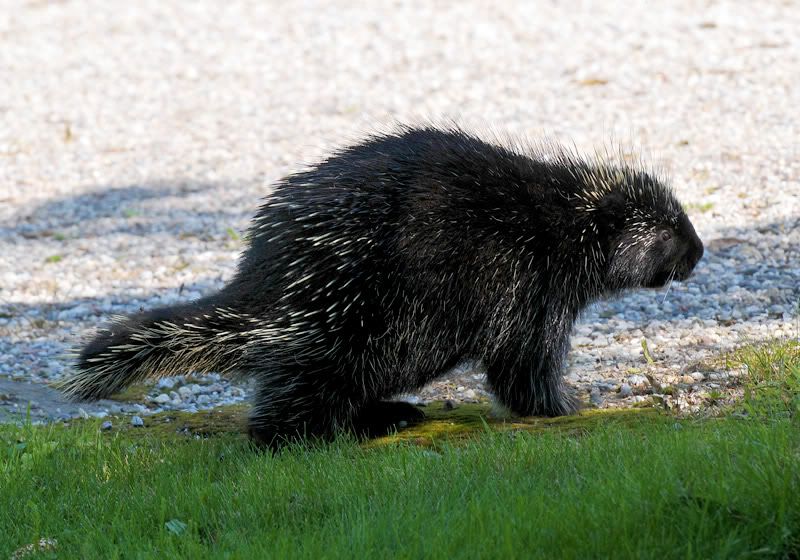 I don't think I've ever seen a porcupine here before. I was out on the steps feeding the chipmunks when this prickly guy came right out of the center island! Luckily I had just put the dogs away.
He was in no hurry as he ambled towards the dog yard!
I'm hoping I don't see this guy again anytime soon...especially when we're out on a walk!