We were lucky to get our neighbour, Ernie to come and hay the field just behind the dog yard. Yesterday he twirled the cuttings into rows. I don't know what the technical term is for that.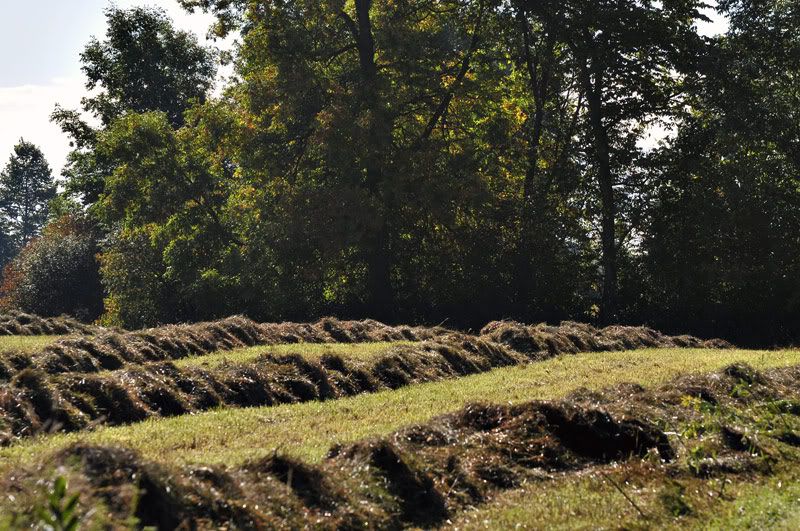 Morning dew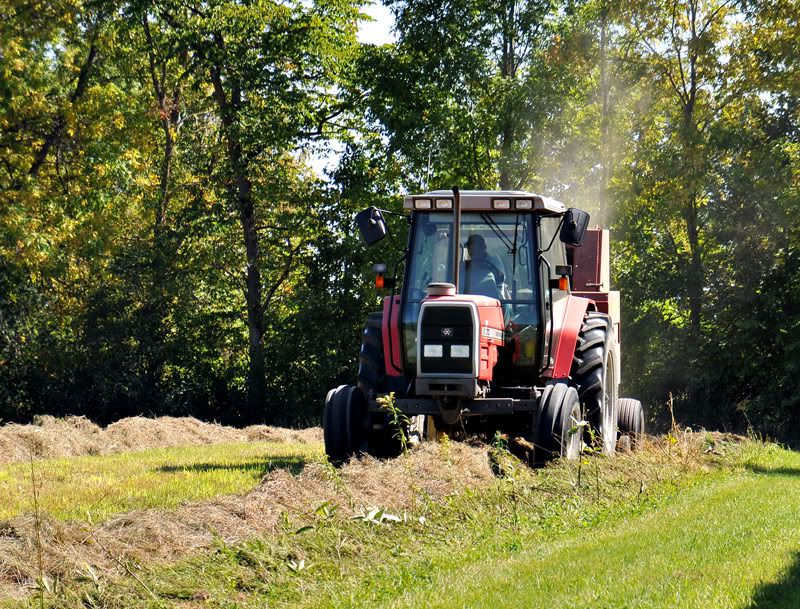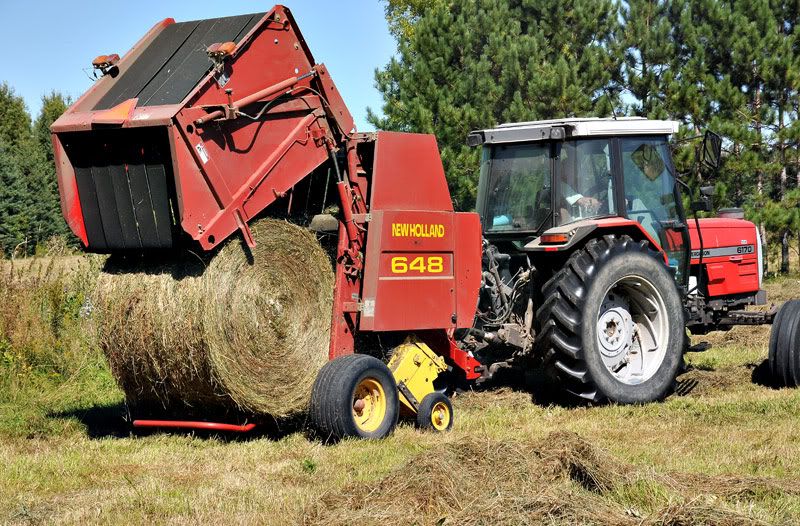 Then this afternoon he came back with his baler to roll up the hay. It is great to get this off the field. Unfortunately, the majority of our fields were too far gone and full of goldenrod and other weeds that animals won't eat. Another neighbour, Dan is helping us out by cutting it down. Next year we'll see if we can get the fields plowed and planted.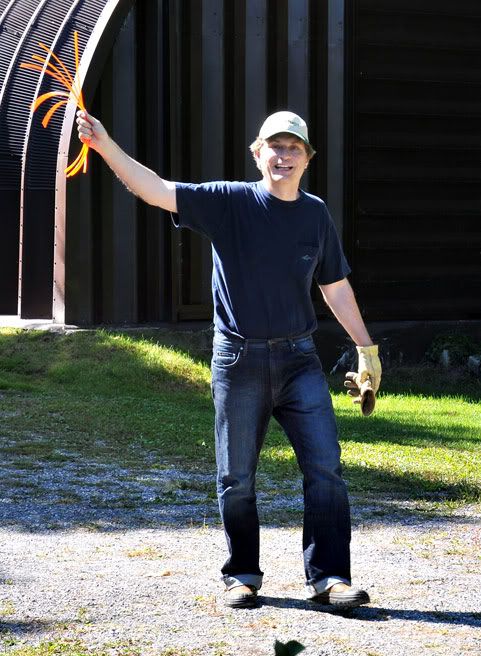 Pete doing some trimming.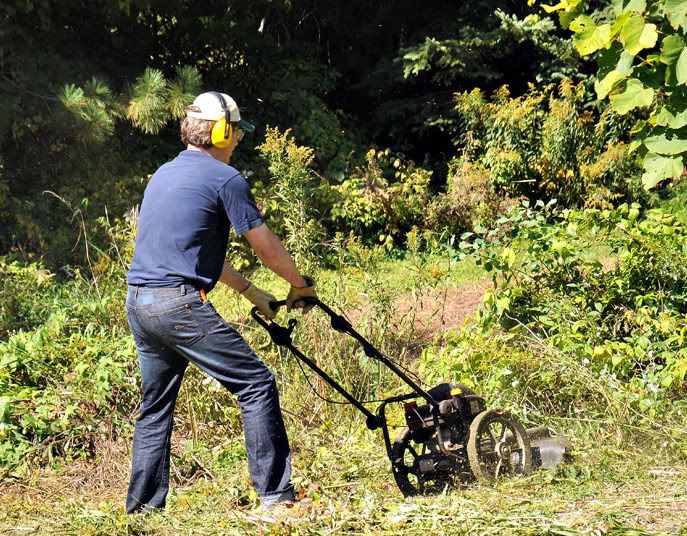 We're finding all kinds of things left behind by the former owner. Tires, rolls of wire...you name it. Dan got his tractor stuck while cutting too close to the drainage ditch. That is when he noticed the wire. There is never any lack of work to do when you live in the country!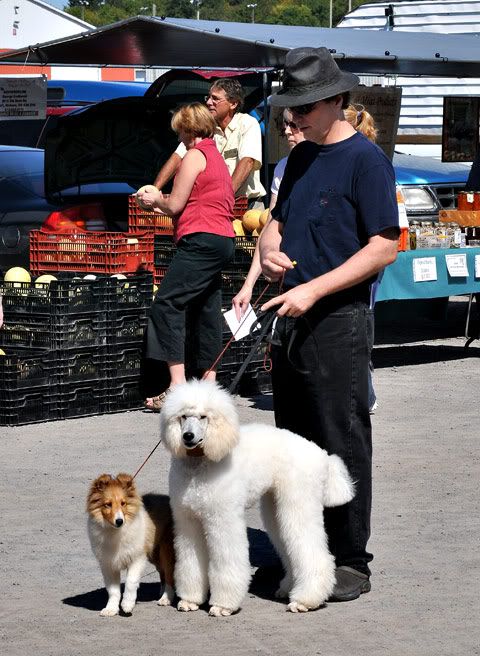 This morning we made another trip to the Carp Farmers Market. Mayer is doing really well. He loves everyone and so far hasn't shown any fear. Barbie is another story; she doesn't care for children, large dogs, small dogs and basically anyone that wants to touch her. It is very discouraging, but we'll keep working at it. My Mom showed up, and Barbie was happy to see her and her friends that she'd met before; so at least that was positive.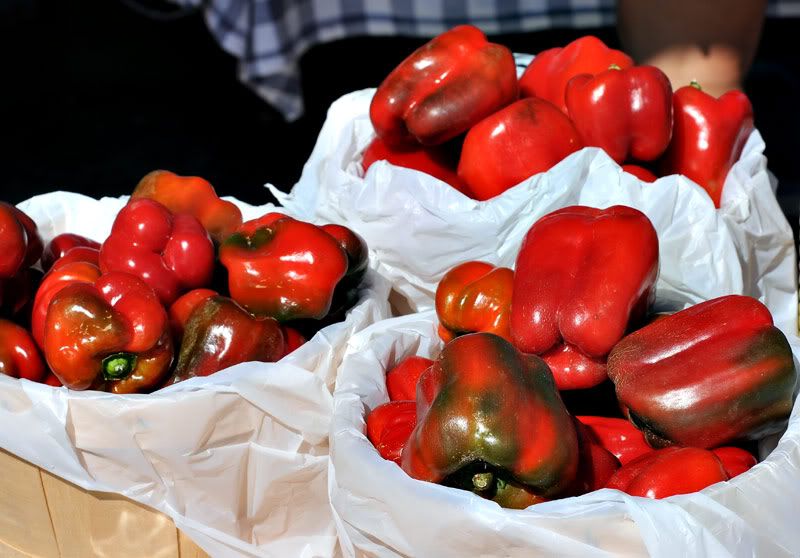 Gorgeous red peppers. We bought some veggies for dinner tonight.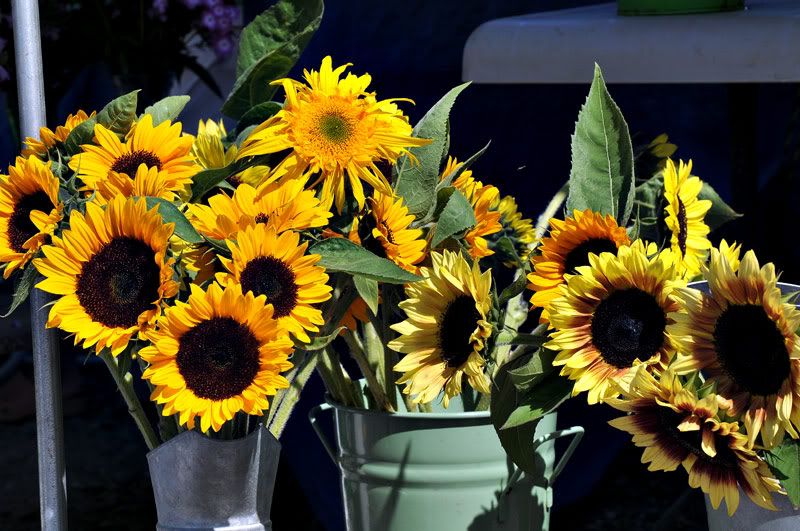 I love sunflowers; I must remember to grow some next year.