We took "LuAnne" (
BISS Am/Can Ch Laureate Louisiana
) to her last show on Sunday. At every stage of her life, she has been a breeder's dream. She won Best in Specialty Match under the late Mona Hartwig in 1996, and at that show there was a group of breeders that wanted to start a syndicate of ownership; they said we could keep our names on her as well! Haha! She was brought out only once to an all-breed show as a Special and won a Group First. We wanted to reserve her for Specialties and only showed her selectively. So, over the years she won 13 Specialty Bests including the Canadian National, and four BISS at the DCSSA Specialty (every time she was shown). At ASSA, she won Best of Opposite Sex in 2005 and two Awards of Merit from the Veterans Class...in 2006 and 2009.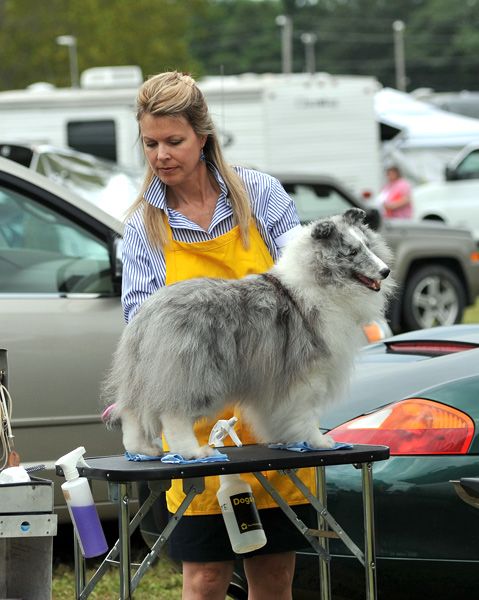 It was hot and muggy...hard on the old girl. Pete wet some little cloths and put them under her feet to help cool her down.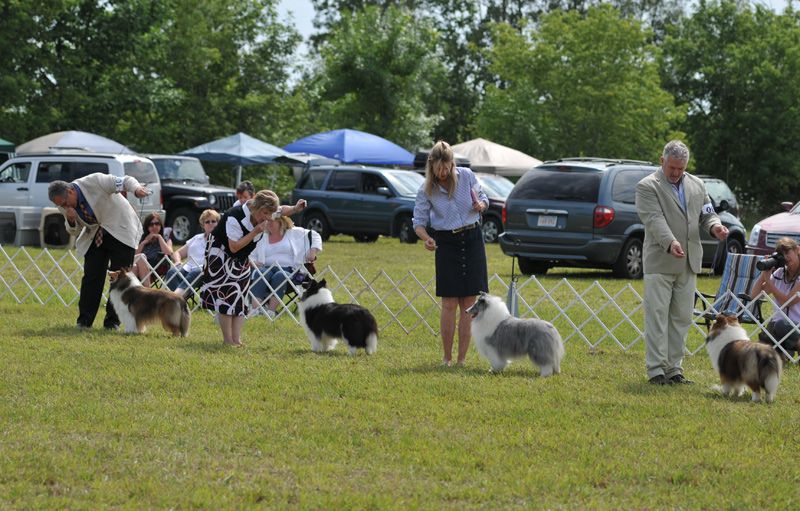 Line up with BIS Am/Can Ch Shelhaven Sweet Seduction and Todd Foley, BISS Am/Can Ch Toven Rikadon Makin' Waves with Shelley McHugh-Boumans, LuAnne and the Winners Dog, Avebury Grandgables The Graduate with Guy Jeavons.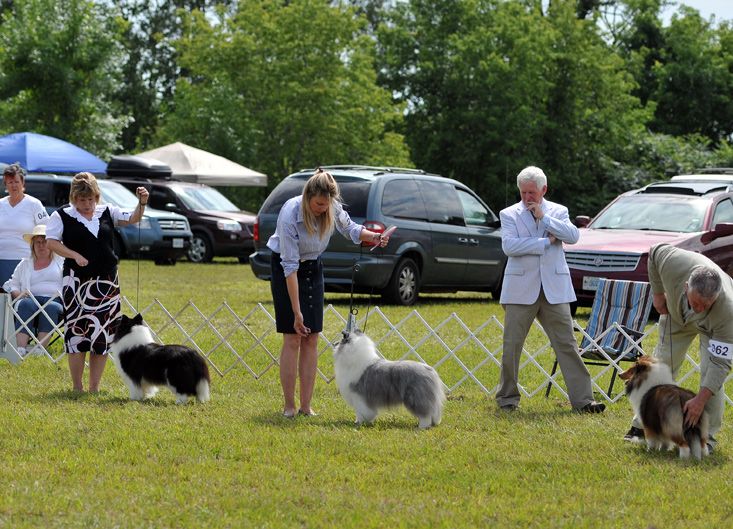 Tom Coen looking at the dogs from the other side...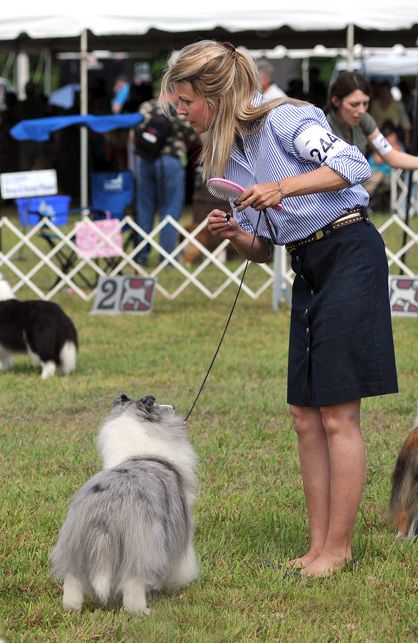 Keeping my eye on the judge...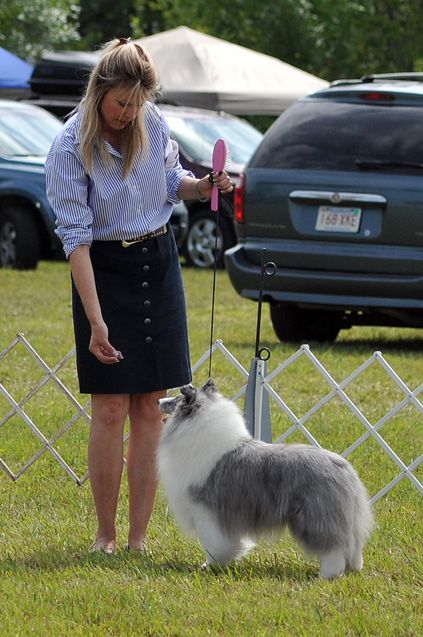 Showing her outline which was always one of her strengths. She still has a strong back, and lovely elevation of head. She won Best in Specialty...a fitting way to end her career!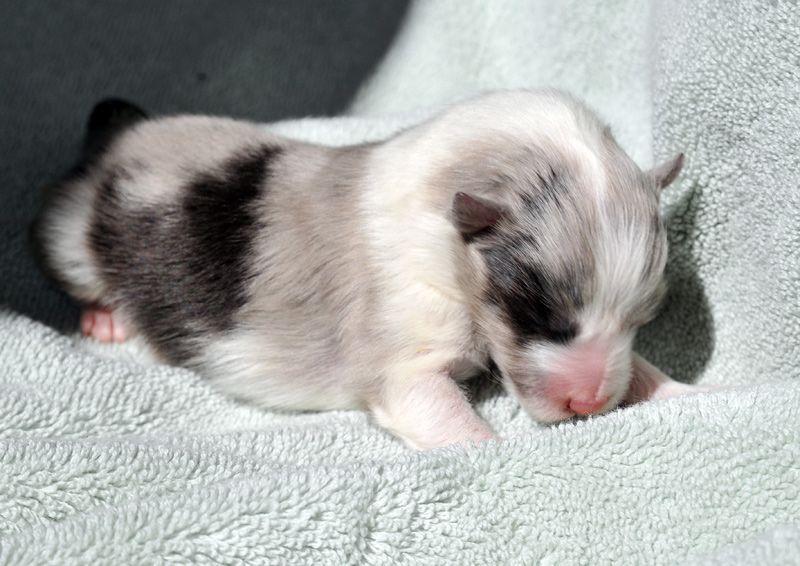 On Tuesday, LuAnne's great-great granddaughter "Emma" gave birth to a single puppy. We knew there was only one puppy, having had her up to the Vet for an ultrasound and X-Ray. We only hoped the baby would be female; and we are happy to say she is. It took her about two minutes before she took a breath and an hour or so before she was breathing without effort.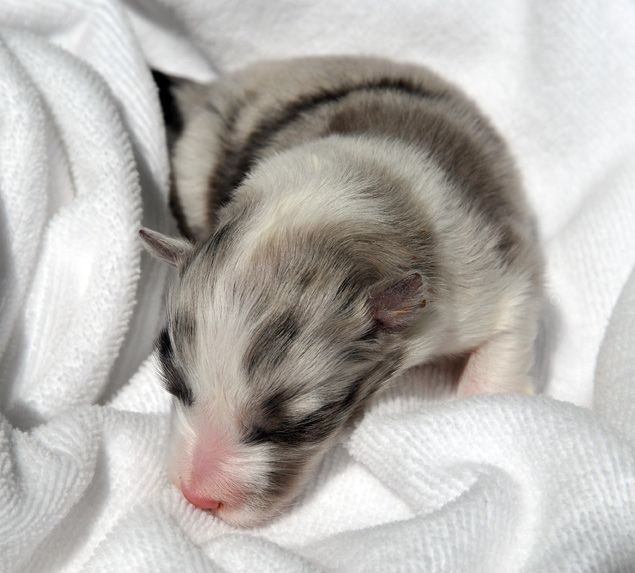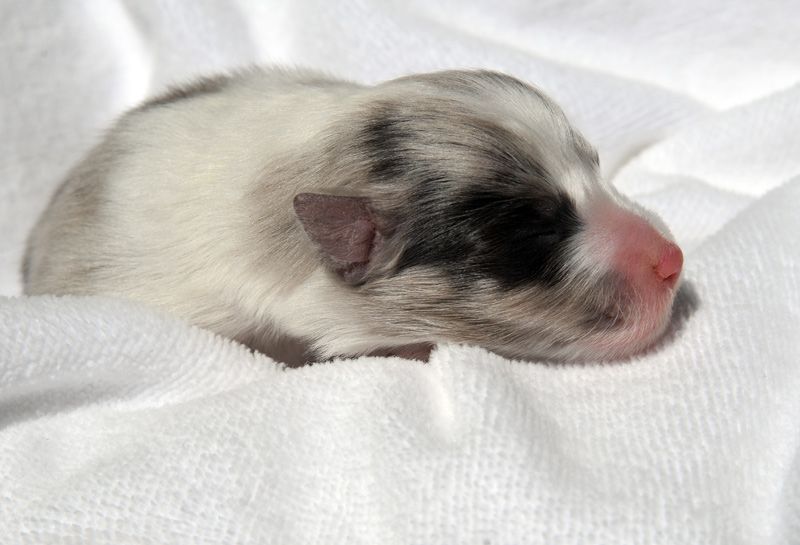 Pretty sure she is bi-blue...time will tell. I haven't seen any brown under her tail. My fingers are crosses as that would be so fitting!
Sired by Ch Lynphil Timeless Piece
http://www.lynphilshelties.com/jasper.htm