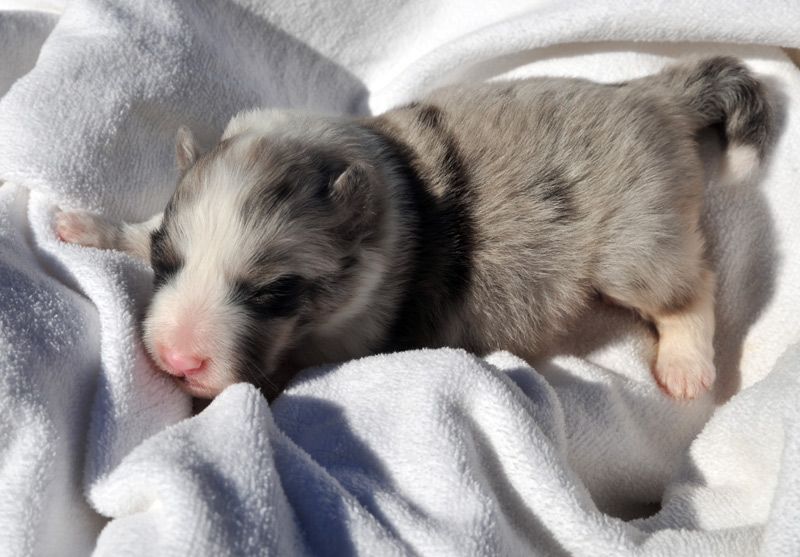 Thanks to Connie for her help while we were out of town for a few days. We had started supplementing her with a bottle, as she just wasn't gaining weight like she should. With Connie she gained over three ounces in the three days we were gone. It seems she has turned the corner and is now doing really well. She is over 14 ounces and very plump. What is also helping is that Emma has become more motherly and is cleaning her; something she didn't do at first.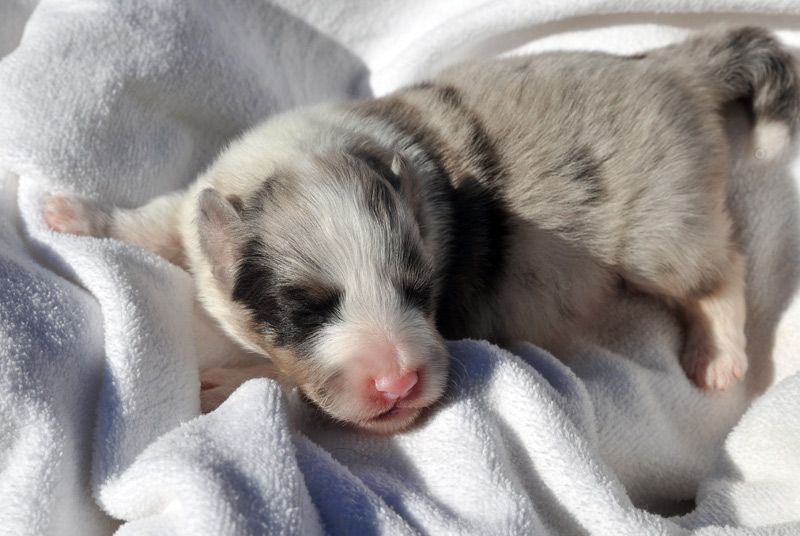 Interesting to see the colour change from the photos of her at three days old.
What is also noticeable is the black around her right eye is much more solid now...so she looks like a raccoon with two eye patches!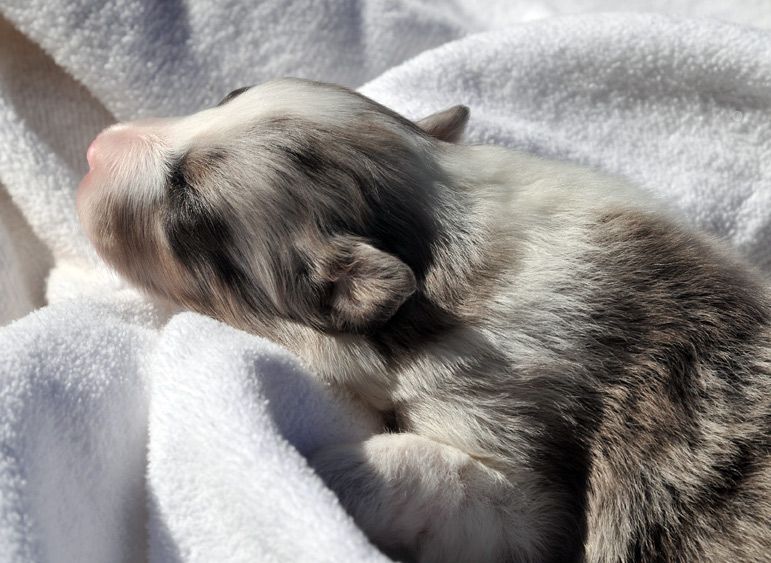 It is not apparent to my eyes when I look at her, but in these shots it sure looks like she is a bi-factored blue; the tan is becoming visible on her cheeks and a dot above the eye.