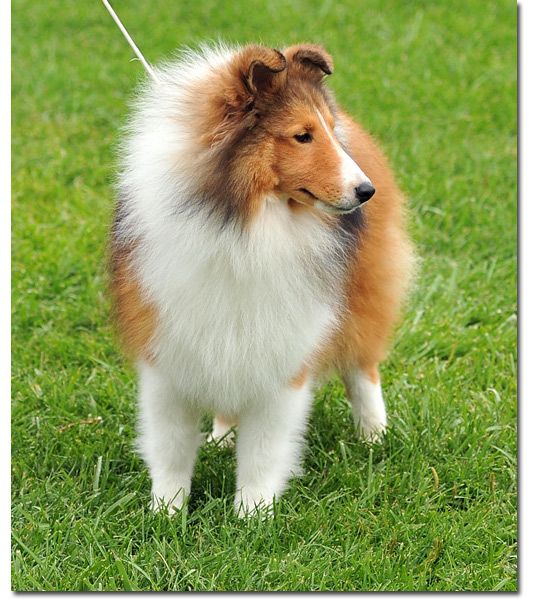 Three weeks ago I dropped off Miki to handler Diane Biggar for socialization. He wasn't walking on the leash very well at that point, and strollers, clapping and other "oddities" bothered him. Well, the little fellow has come a long way...
Entered for fun at the Thousand Islands Kennel Club (TIKO) dog show, he did great his first time out. Winners/Best of Winners/Best of Opposite Sex/ Best Puppy in Breed for 3 points. He went on to win Best Puppy in Group!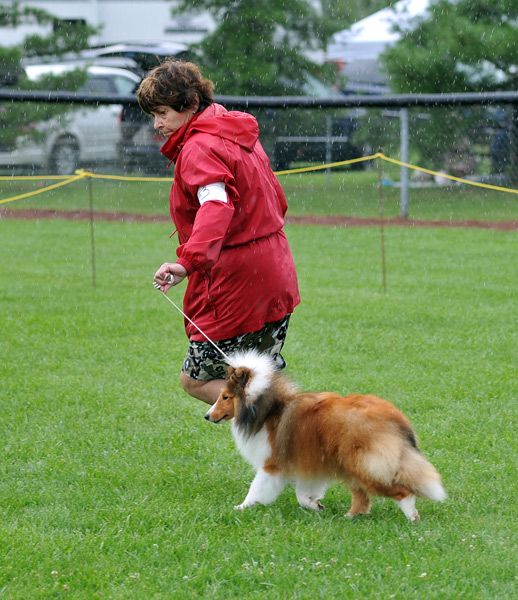 I didn't go the first day, but went today. Just before Shelties were judged there was a downpour. I stayed in my car with the wipers going watching as the Hound Group was judged. The poor dogs wondered why they had to go around in the rain. It more or less stopped, but when the Shelties went in, it started up again. Miki isn't much of a mudder, but did well enough to win Winners Dog. I went in with my jeans and pink boots and handled him to Best of Winners and Best Puppy in Breed. So off to the Puppy Group!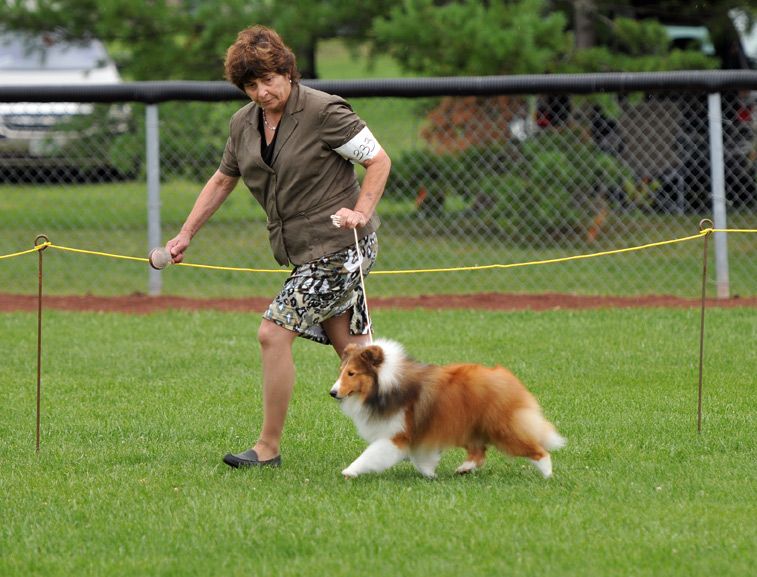 The rain held off and he showed like a little trooper.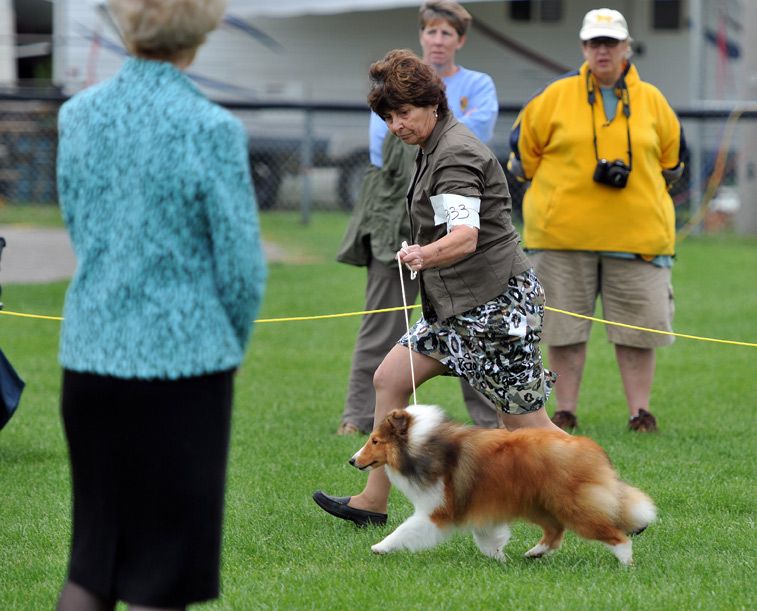 Judge June Penta awarded Miki Best Puppy in Group. She just loved him.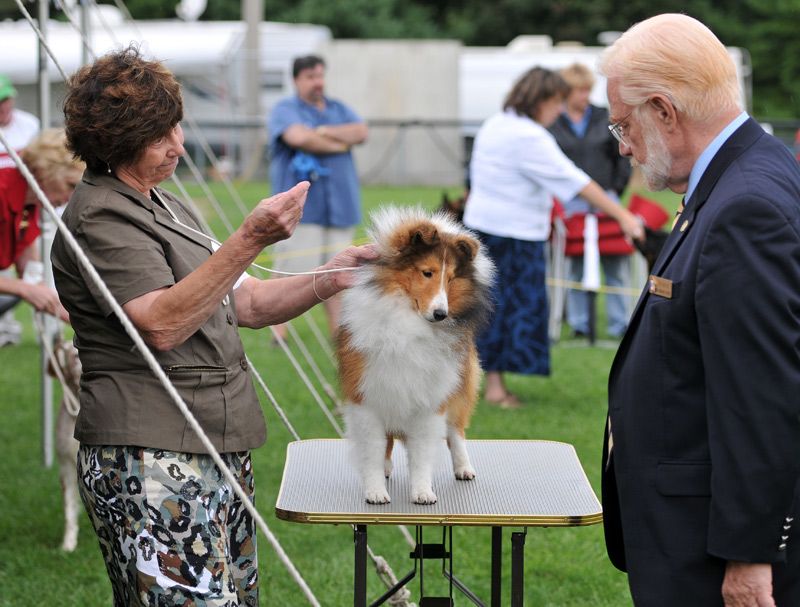 On to judge Gerard Penta for Best Puppy in Show.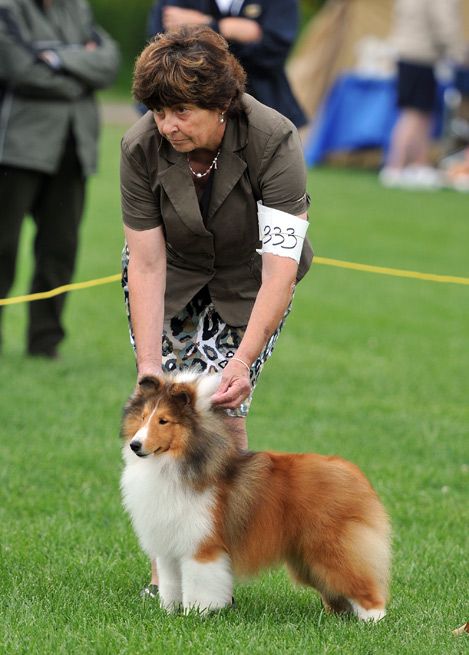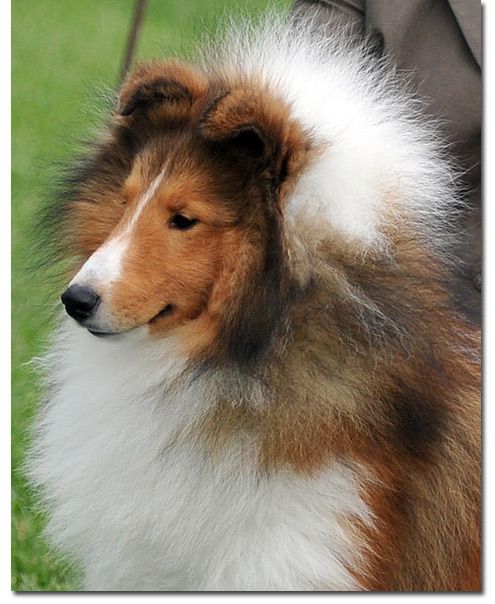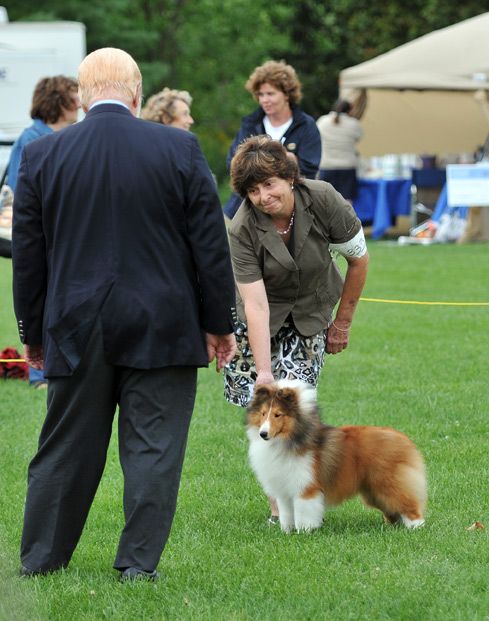 Final look...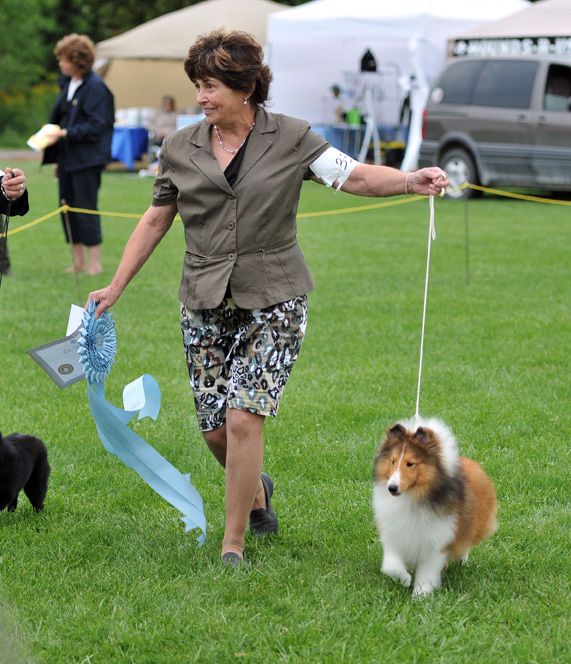 Best Puppy in Show! I said to her as she was leaving the ring that she was a rock star! She has handled our dogs five times in the ring and has won points all five times!