Cocoa and I headed to Clayton NY (just across the US border) in the only car that was fit for travel...Pete's Boxster! I tied her to the door on the passenger side, in case she decided to jump on me while I was driving, but it wasn't necessary as she was a great passenger. I think she would have preferred if the garmin hadn't chosen the back way to the show though...as it had a lot of twists and turns! I was able to fit my grooming table and a soft crate in the back trunk and my grooming supplies, cooler and clothes in the front trunk. Pete came to the show on Sunday, and that meant Cocoa was on my lap. She was such a good sport, much like her great-grandmother Gabi. She just made herself comfortable and snuggled in for the ride. I think she appreciated the extra hugs on the corners!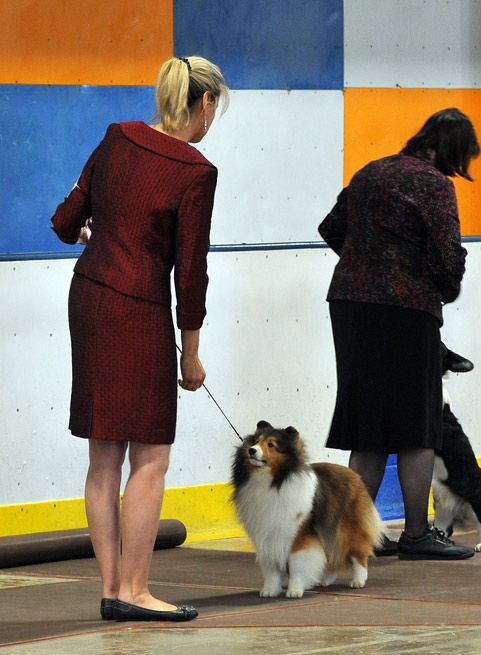 Cocoa in the group ring. She won best of breed both days and two Group 2's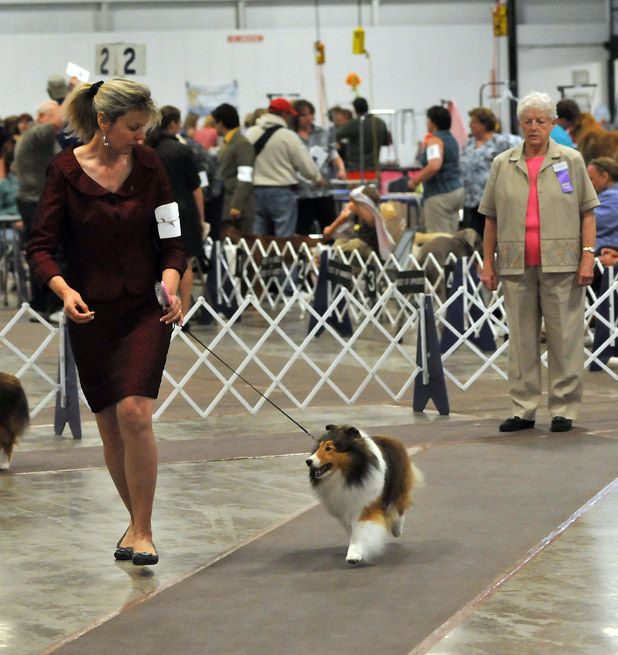 Down and back for breed judge Mrs. Betty McHugh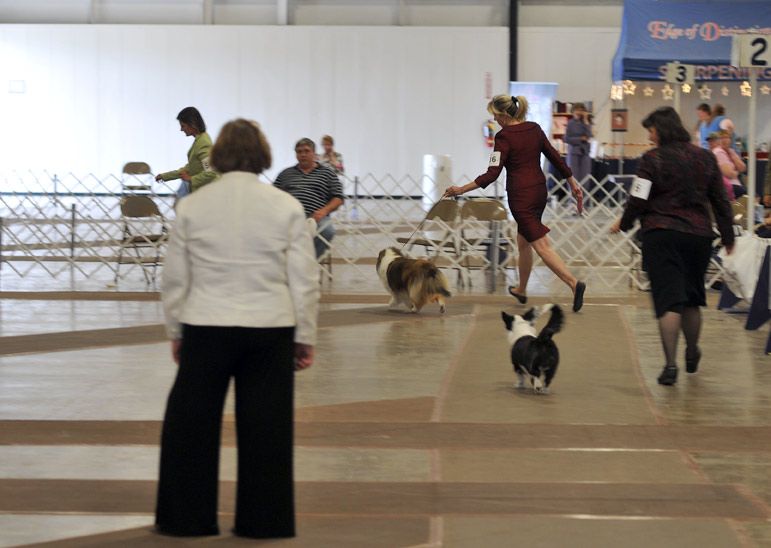 Going around for judge Polly Smith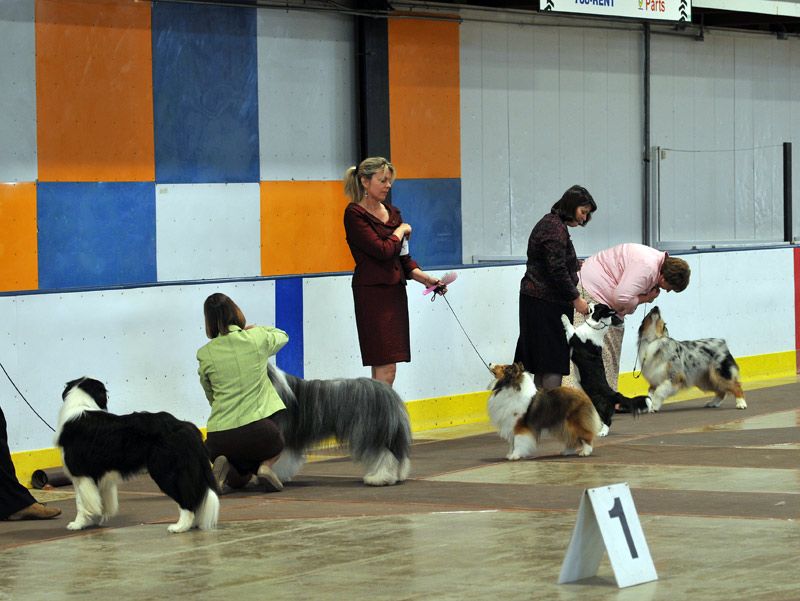 Cocoa is such a personable girl...she showed like a trooper and did everything we asked; but when it got time to go home, she really didn't want to go back in the car!
(I notice that it is time for a shopping trip...my red suit is in most of the show photos!)