It was LuAnne's birthday today...she turned 14 years old.
A little confession. Like many pet owners our guys all have nicknames. LuAnne has been called "Boo" almost all her life...or Boo Boo. Gabi is Gibby (pronounced Jibby) or Jib Jib.
I wondered what to make for this special occasion. She isn't a real big meat eater...and I wanted to make a cake. Since it is strawberry season, I thought I'd make shortcake. We'd have it with strawberries and I'd put some green beans on hers!. Green beans are her favorite...go figure. It must be why she looks so good!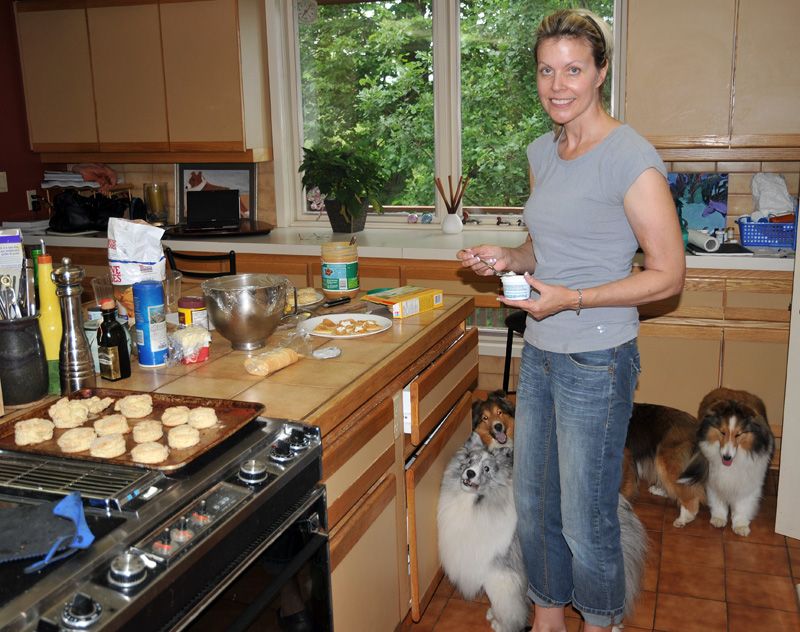 So we invited a few in to celebrate her birthday...and then a few gate crashers. Joining Boo were Foo (Bunny), Widgie (Bridgit), Junebug (Juno), Mokie (Cocoa) and Paris (but you have to say that with a lisp...Parith).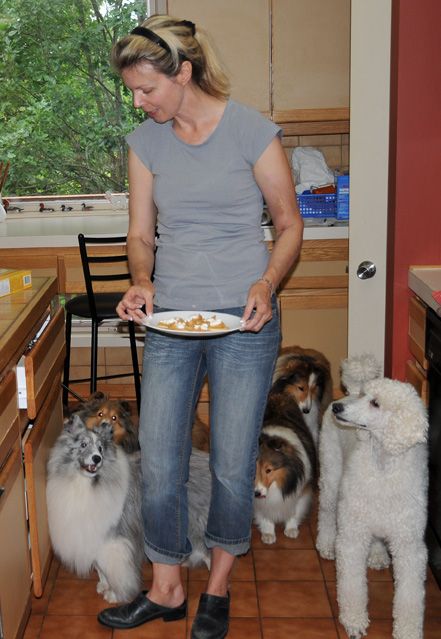 First were the appetizers...arrowroot biscuits with peanut butter and cottage cheese.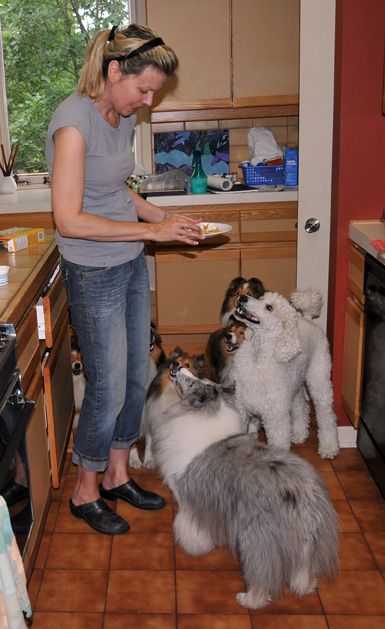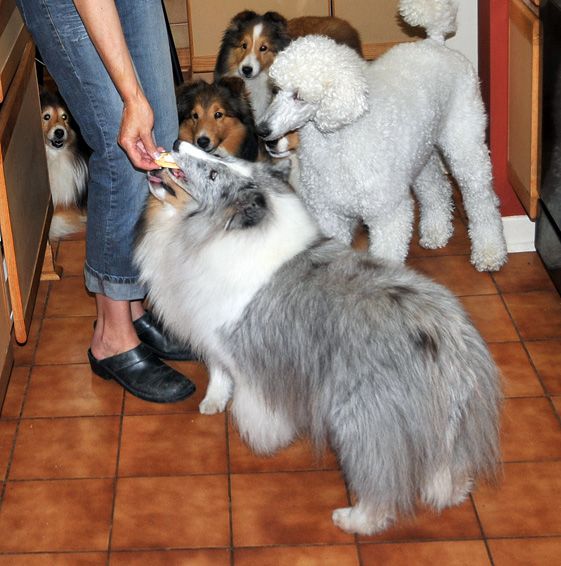 Nom nom. They were messy but a big hit!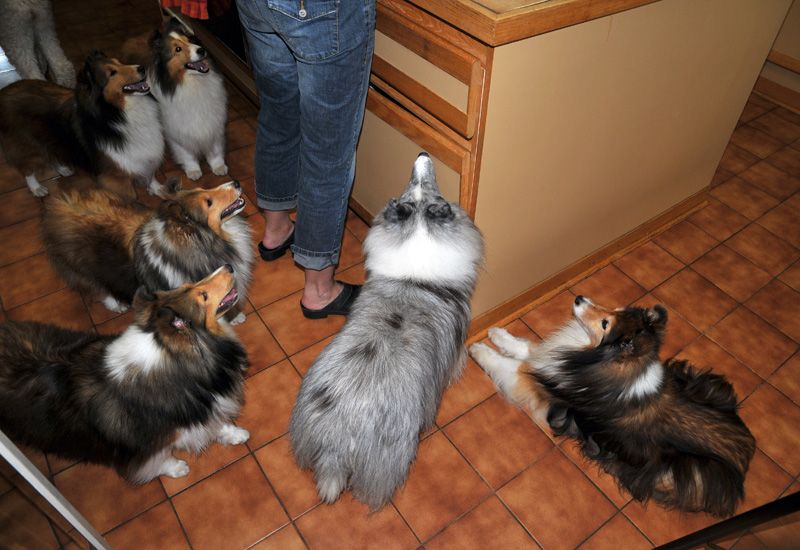 More please!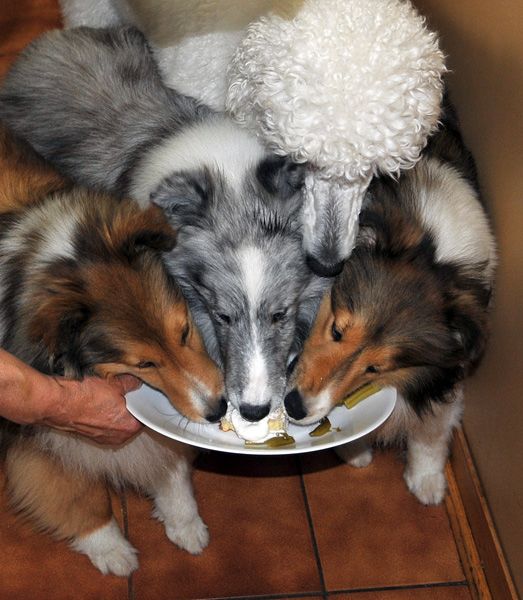 I only gave them one small shortcake to share. I didn't want to deal with upset tums tomorrow...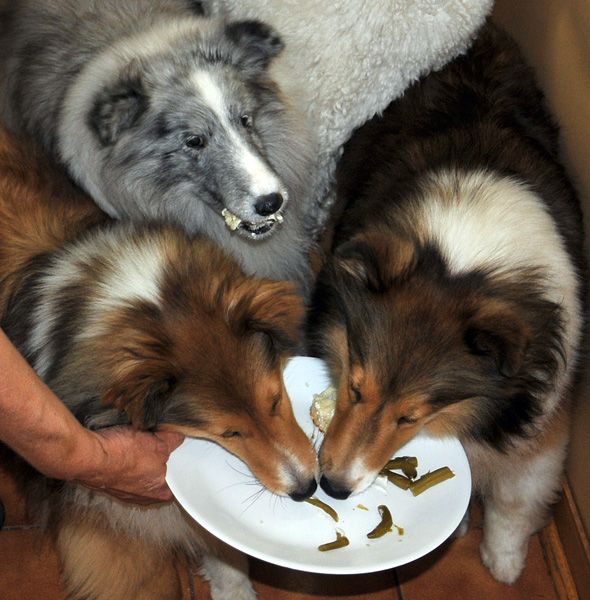 LuAnne got the majority of it!!!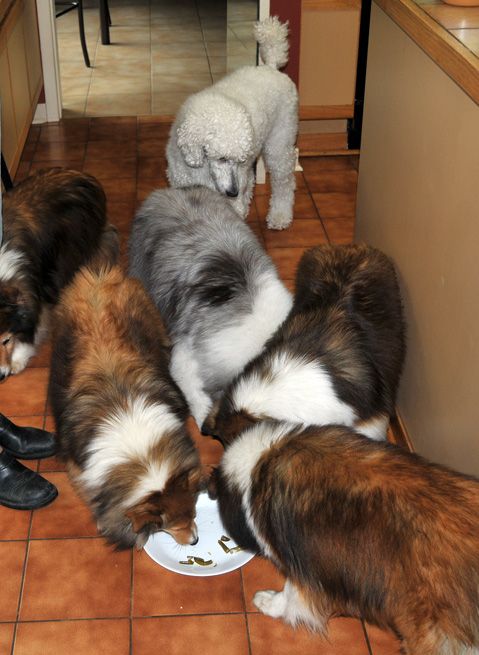 The cake and whipped cream was the first to go...these guys aren't as fond of the beans as Boo.
It was a good party...Gabi's is next; she'll be 15 on July 17th.