I didn't have an opportunity to post pictures over the holidays, so I'm finally sorting through some of the photos...this was a low light picture taken at my Dad's over Christmas. Dad and Gisela always have their home so beautifully decorated...it is very festive. We on the other hand are minimalists! Some pine cones on the dining table, an ornament tree (from Pier One) and some ornaments set out in bowls, and we're set. No Christmas trees for us. Too many years planting real spruce trees at our other home to ever want to cut one down.
While we where there I asked Pete to snap a photo of the painting of "Fannie". I painted this for Gisela and presented it to her Christmas 2006. Fannie had passed away that year, so it was an emotional moment. I used to get very creative over the holiday and many times gave paintings to family members. Now, not so much...gift cards this year (easy peasy).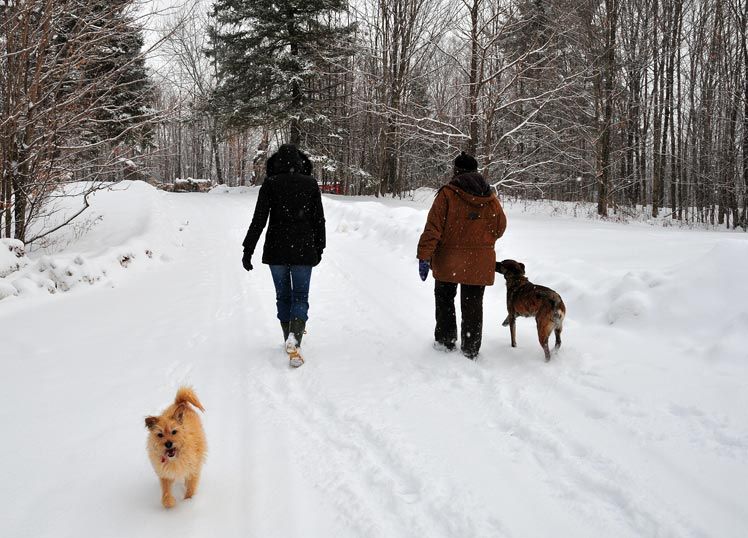 For New Years we went up to Mont Ste-Marie and spent a great evening with Georges and Sylvie, and a great group of their friends and family as well as their two dogs, Mousse and Milou. Mousse is the little terrier mix in front. He's a character and scrappy like most terriers. Milou is still a pup, and full of beans. A real sweetie. We stayed over and went for a lovely walk on New Years day.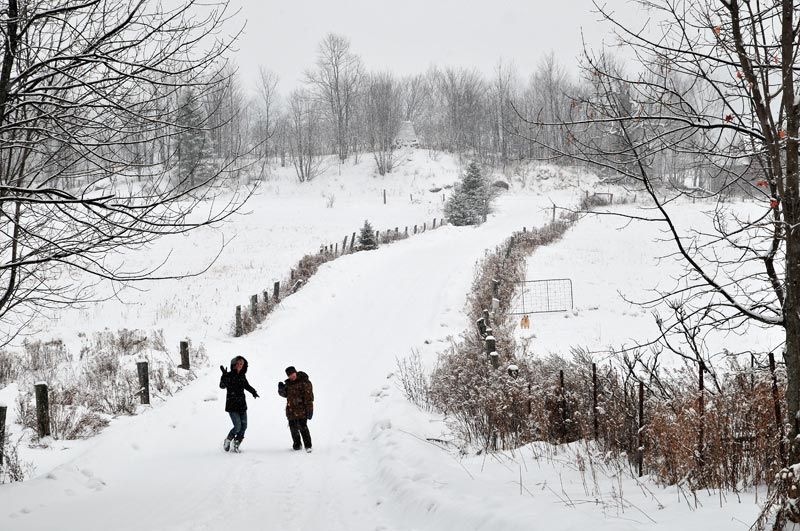 Mousse is wondering why we've stopped...he's already through the gate.
Sylvie and Georges have a wonderful property. 170 acres of woodland and meadows. It borders two rivers with 1200 foot frontage on the Kazabazua river. In the background, an abandoned farmhouse on top of the hill on a neighboring piece of land.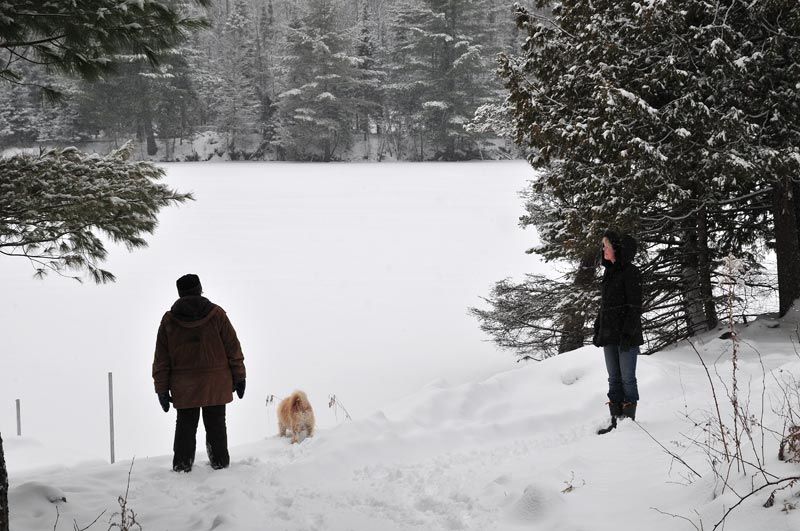 Here is the river, all frozen over. There isn't a house in sight; it is peaceful and so very beautiful.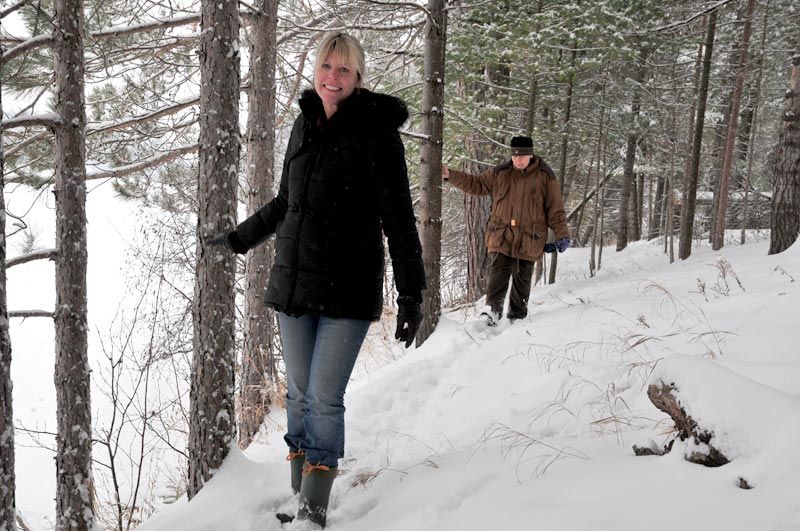 For New Years Eve dinner Sylvie made Cipaille...a French tradition (pronounced sea pie). It is made with pastry and six different wild game meats. Being hunters they supplied the game...caribou, venison, moose (and three other meats). We had fun guessing what they were. We guessed things like racoon, possum, gopher! hahaha. Actually, she put chicken, pork and something else so it wasn't too gamey for us. It was delicious.
We had a lovely holiday, enjoyed the company of our family and friends. Hope everyone else did too.