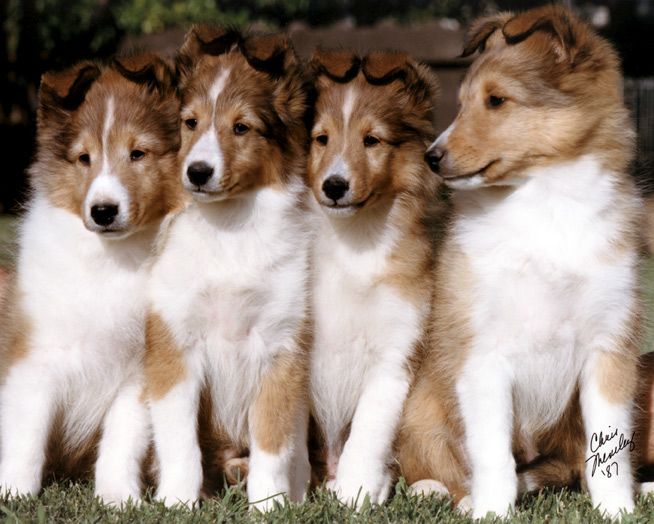 Reminiscing. I got chatting on Facebook about fronts and I pulled out a photo of Wendy and realized that her birthday would be tomorrow...It is hard to believe but Wendy was born 24 years ago on March 23, 1987 and passed away Jan 3, 2002. She was bred by Yvonne DeFreitas and was co-owned and lived with us for many years.
She is pictured second from right with her littermates at 11 weeks old.
I was wanting to see baby photos of her as I was saying to Pete that our little "Sushi" reminded me of Wendy in black. I have to say from seeing her pictures that thought is confirmed.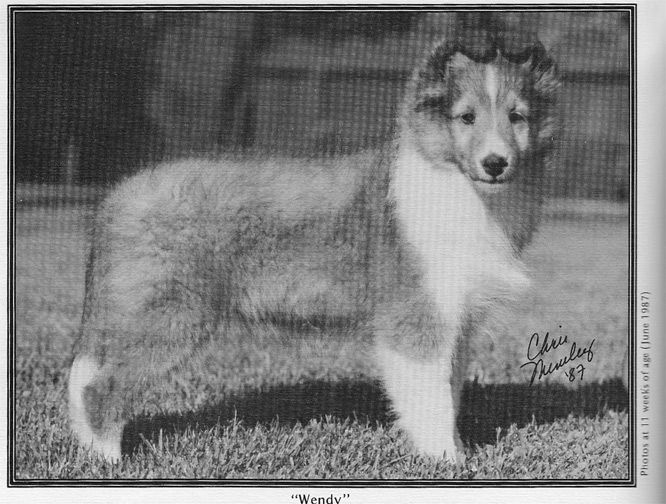 I scanned this from the Pacesetter as I didn't have the original, but I wanted to show her body at that age. She looks so typical of the line at that age...not much fluff, but lots of promise. This Pacesetter issue (Sept-Oct 1987) was my second issue I ever received and I was captivated by these photos. The group photo above was in the issue as well, and on the next page was a young future Can Champion Cahaba Krystalyn Dream West (
Chelsea
) and underneath her photo Krystalyn The Right Stuff. We were able to purchase Chelsea and The Right Stuff was the sire of our foundation bitch, Am/Can Ch Krystalyn Just An Illusion ROM/ROMC (
Holly
). I had zeroed in on the look I wanted and am so grateful that Chris Lynch and Yvonne DeFreitas were generous enough to share these beautiful bitches with us.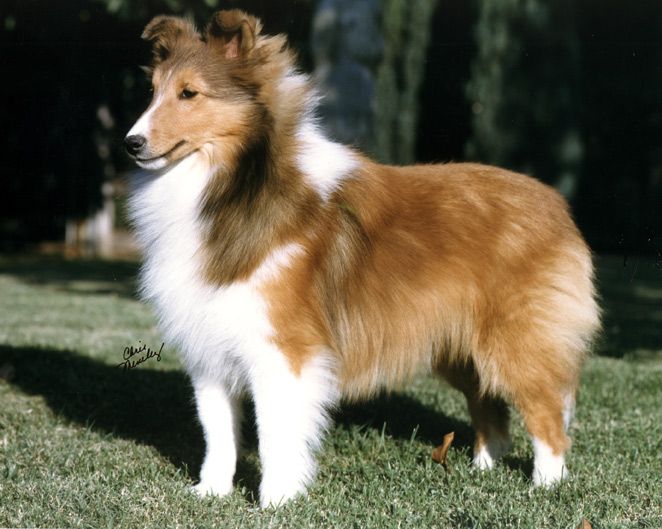 Wendy at six months, taking her time to mature. Her beautiful finish of underjaw was evident as a baby and lasted all her life. Her top skull flattened and she had a beautiful lean skull. Her angles where a little upright at this age...but her body would develop and by the time she was two she had won a Group 1st from the classes and was ready for her National debut.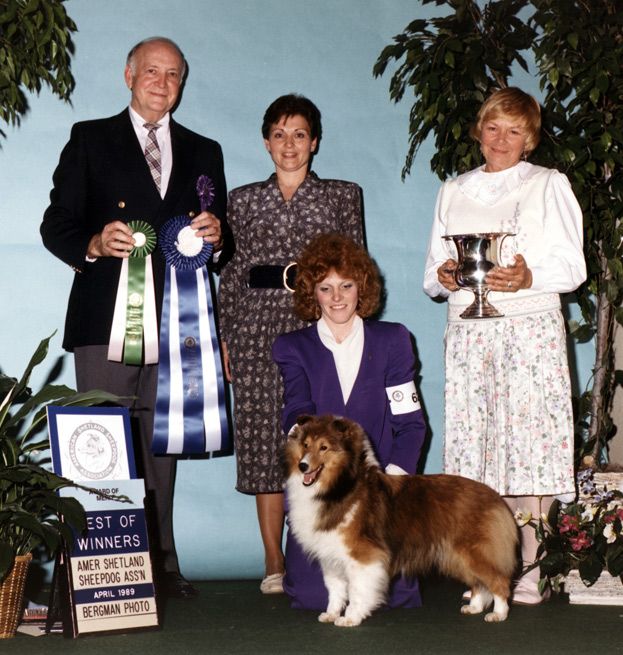 We were present on this exciting day in California at the ASSA National in 1989 to witness the beautiful, now more mature 2 year old Wendy take WB under Sandy MacIntosh and go on to win BW and AOM under Ron Lackey. Yvonne is pictured behind handler Emily Snyder. Pepper Power is presenting the trophy.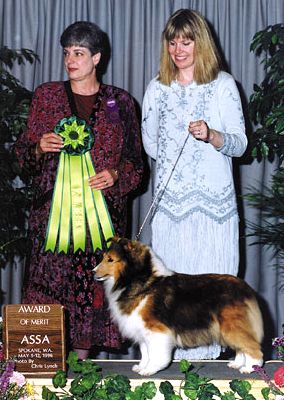 Winning an Award of Merit under judge Barbara Linden in 1996. She had a plush fitted coat all her life until she was spayed and then it got long! I love how sound she looks here...it is one of my favorite show photos.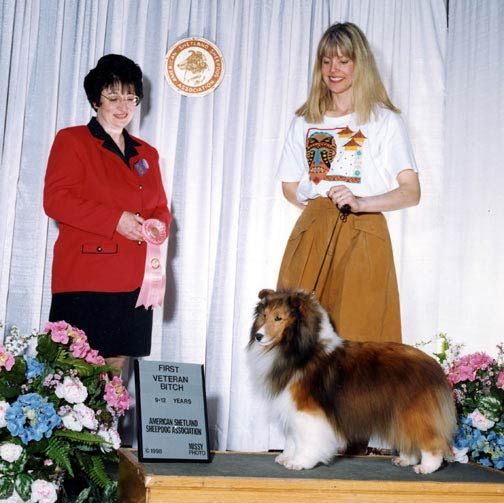 And Wendy's last show was the National in Tucson 1998. She won a huge Veterans bitch class under Sandy MacIntosh (who had awarded her WB at ASSA nine years earlier) and went on to win BOS under Judy Kelsey. She looked glorious and had been beautifully groomed and trimmed by Kathy McFall. We are forever grateful to breeder Yvonne DeFreitas for sharing her with us. She was so correct and is still the type we strive to produce today.