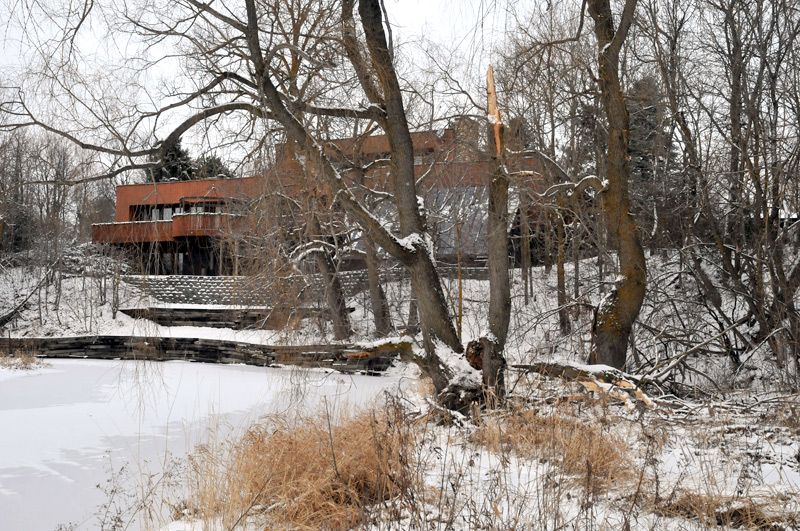 Pete spent a good part of this summer trimming and clearing out dead branches and trees; it is an ongoing task and could be a full time job. He noticed the other day that one of the large willows by the creek sheared off in the high winds we had last week and went down to have a look.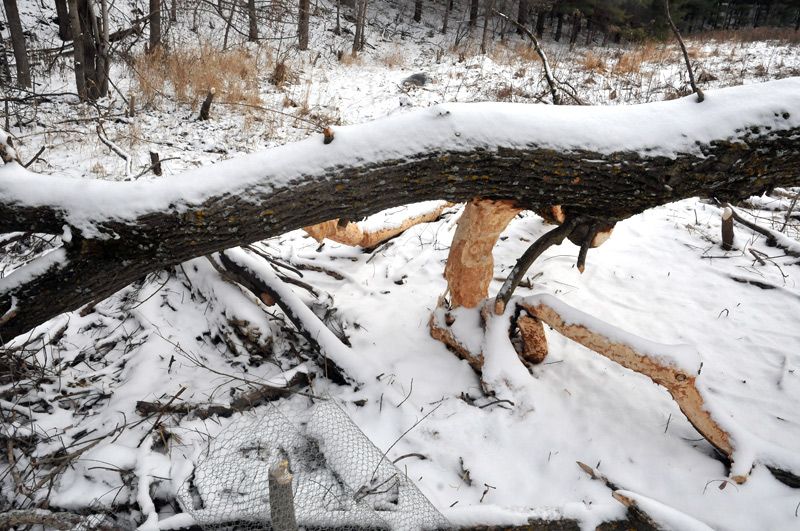 It hadn't been down a day or two that a beaver came upon it and started using it to sharpen his teeth. Notice the small trees surrounding it that have been taken down also.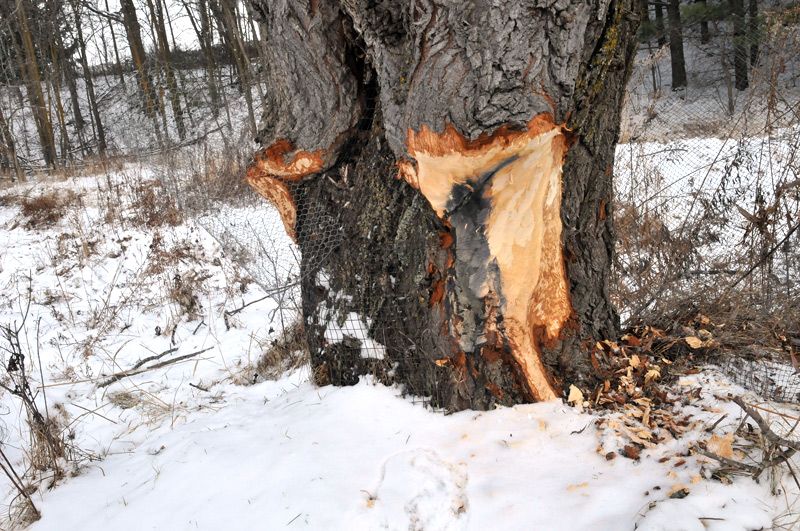 This tree had some mesh protection by the former owner, but had outgrown it. We had not wrapped the big willows thinking they were safe...I guess not!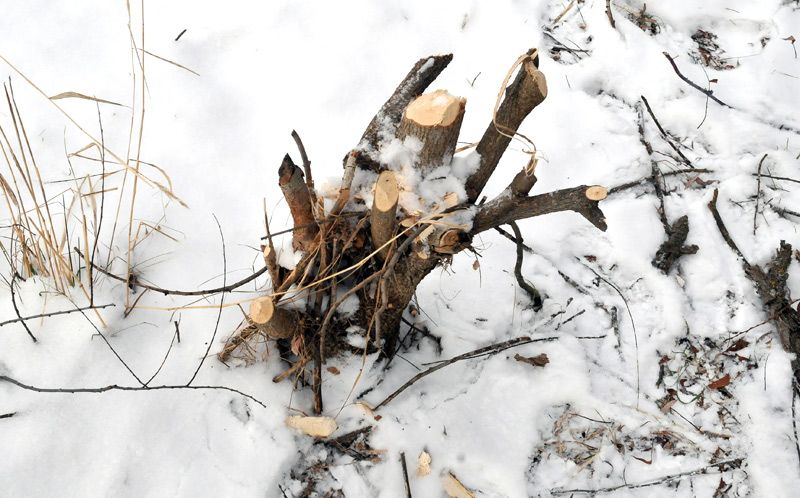 Their teeth are so sharp it looks like they can cut the small branches with one chomp. Beavers are incredibly destructive rodents, and while I thought they were pretty neat when I was a kid, I've since changed my mind about them. Now they are just a
nuisance
.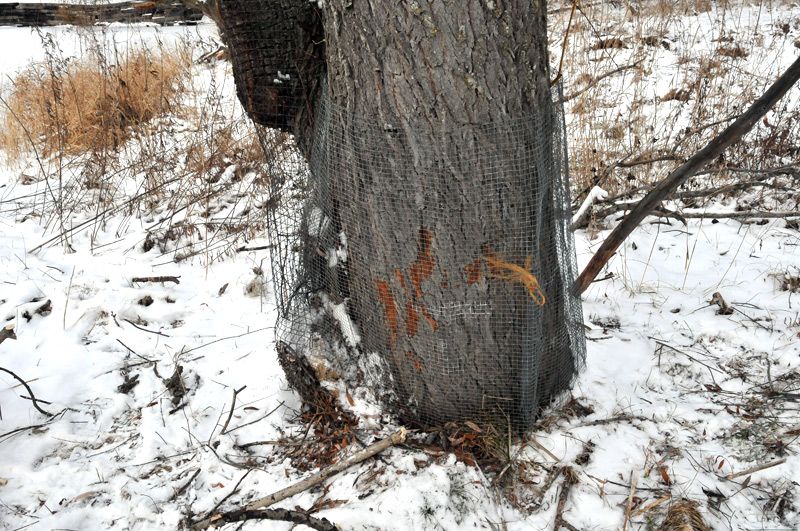 Wrapped and hopefully safe. Pete said that the small trees were taken away. I don't know where the beavers lodge or dam is.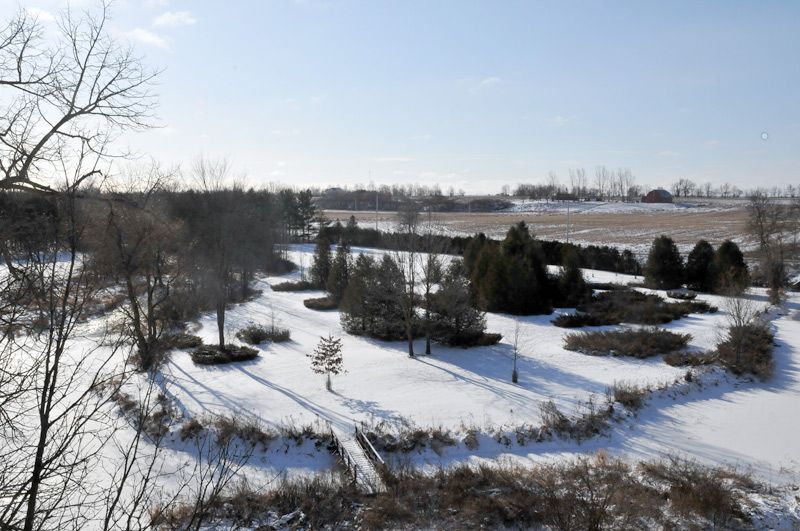 Snapshot from the balcony today. We have just a dusting of snow compared to our friends in Southern Ontario who have been hit with almost a years worth of snow in the last few days. The beaver better not touch the oak trees we planted (and wrapped) or it will be made into a hat!