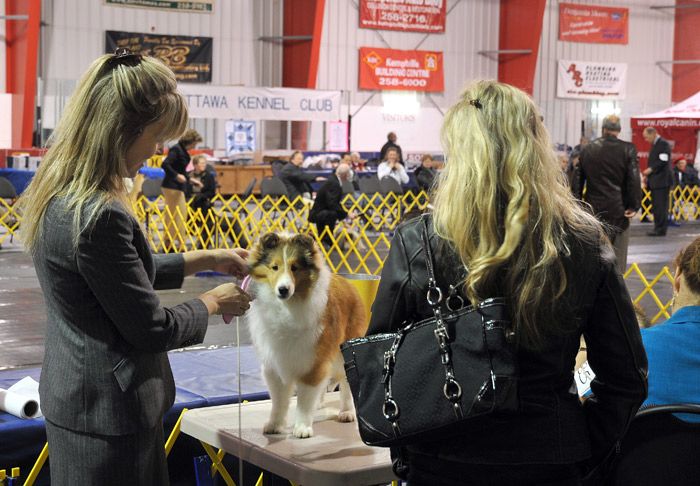 We had a good weekend at the Ottawa Kennel Club Show. We took our two littermates who are six and a half months old. Mayer took WD the first two days, so has 3 points. On Friday Miley (pictured) took WB for her first two points.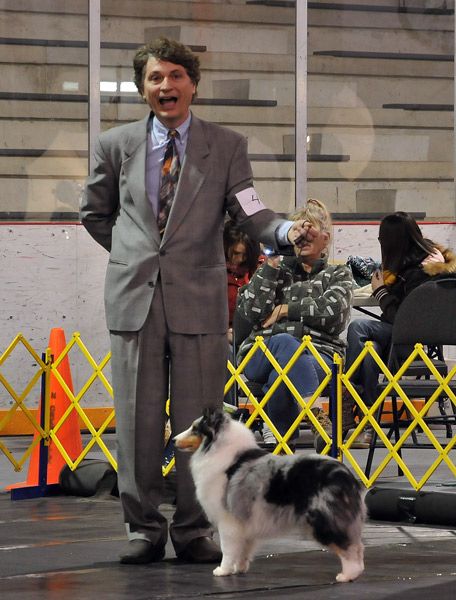 Saturday our lovely little blue gal Stormy who is just starting to coat up, took WB/BW and BOS over a Special to finish her Championship. We bumped her up for Sunday's show and she took BOS again. This is her at the show on Sunday with her very serious handler!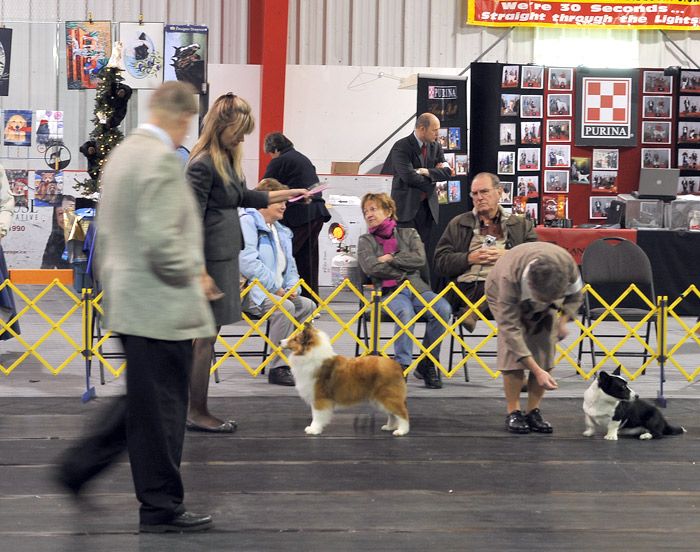 We had an incident when the loudspeaker went off on Sunday throwing our babies into a panic. Miley gathered herself back, but Mayer was undone. Hopefully he'll get his confidence back, as he'd been doing so well up to that point. Miley took RWB and went on to win Best Puppy in Group under Les Rogers.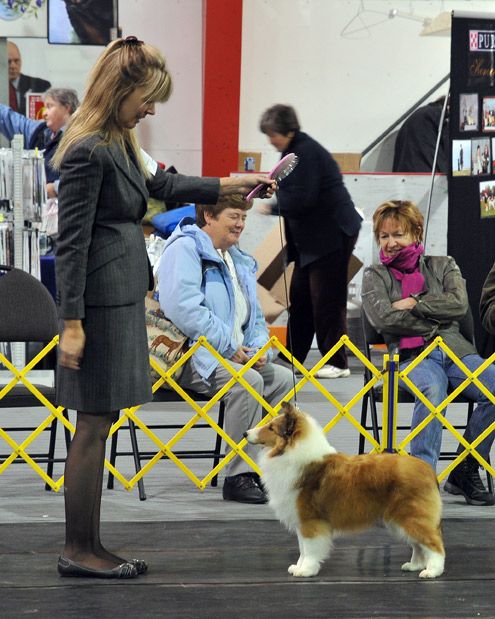 She showed like a trooper and rose to the occasion and went on to win Best Puppy in Show!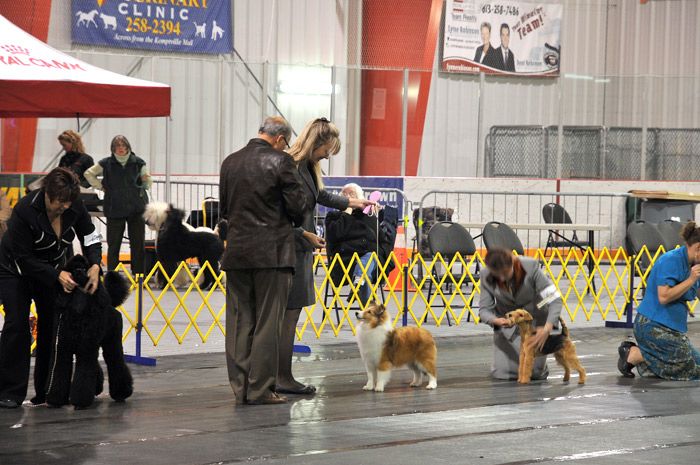 Here she is on the final exam under judge Butch MacDonald. She didn't let down for a minute...we are so proud of our young hopeful.