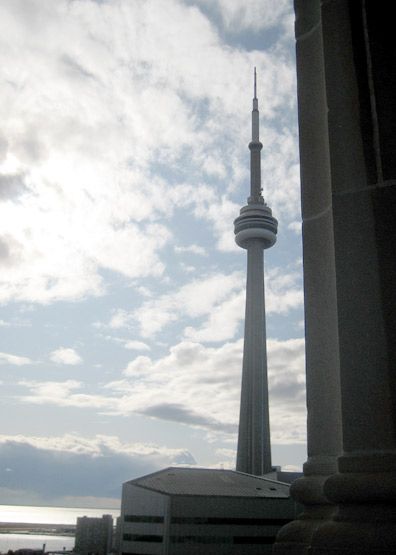 Pete and I spent Tuesday to Thursday in Toronto. I have more snaps
here.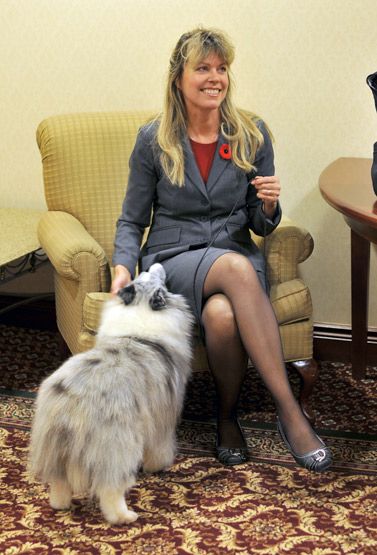 On Friday I did an airport run, bathed five dogs and Pete had six meetings (both of us were exhausted by end of day) and on Saturday morning
LuAnne
, Pete and I went to the
Marriott
in downtown Ottawa to give a presentation on
Shelties
to the Canadian Judges Study Group.
Right after the presentation we went home and packed up Emma,
Miley
, Mayer and Cocoa and headed to Syracuse. It was a gorgeous sunny day with temperature around 18 C. The pups had a good outing.
Miley
and Mayer turned 6 months old the day of the show and had a wonderful debut.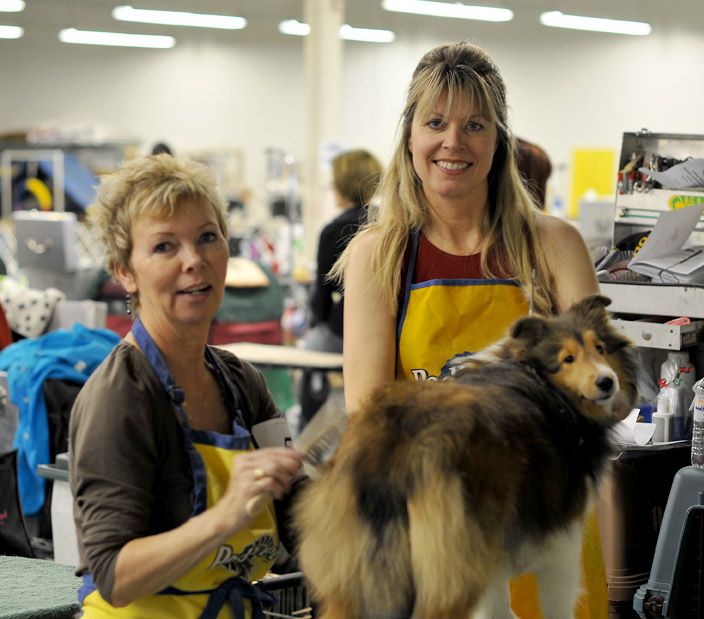 Our good friend Brenda Campbell (Anamchara Shelties) drove down from London and was a huge help; we couldn't have gotten them all done up without her. Brenda also handled
Miley
to
BOS
in Sweeps!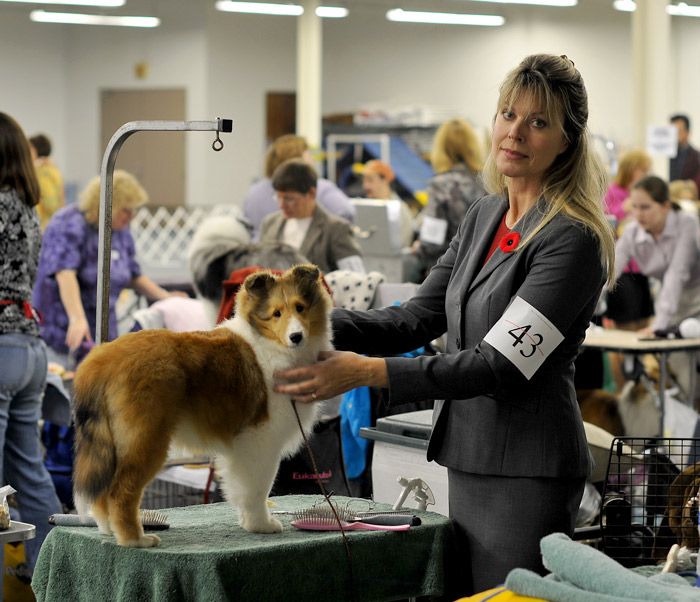 Mayer waiting to go in the ring...I'm looking worn out from all the travelling.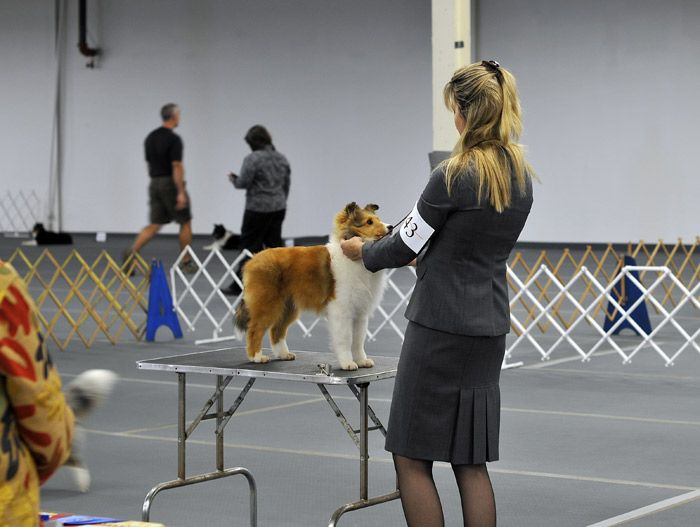 Little squirt - actually Mayer is a nice size of 14 inches at 6 months of age.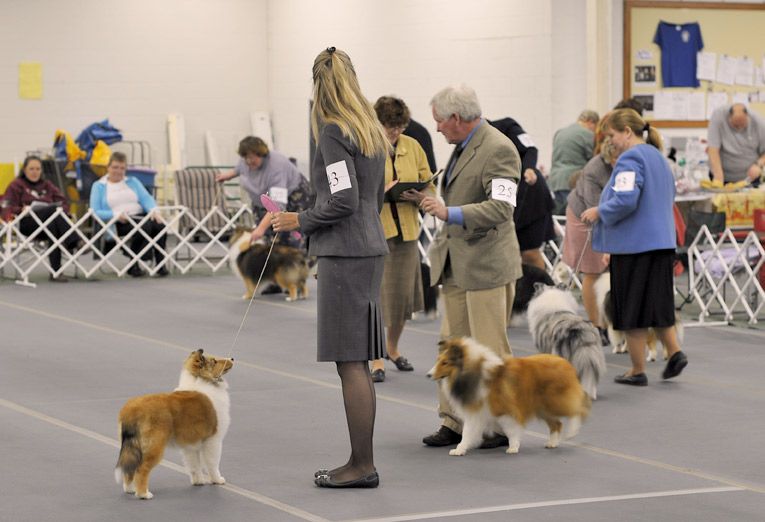 With the big boys for Winners Dog. I managed to embarrass myself by going for my bait and flipping all the contents of my pocket onto the floor. I think I was surprised as everyone else what I had in there...tons of kibbles and bits of liver. Mayer thought he'd won the jackpot! Despite his handler, he pulled off a 4 point major reserve!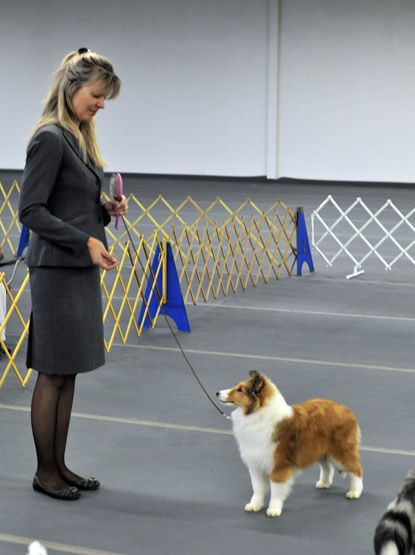 Miley
from ringside
Showing her beautiful angles to the judge.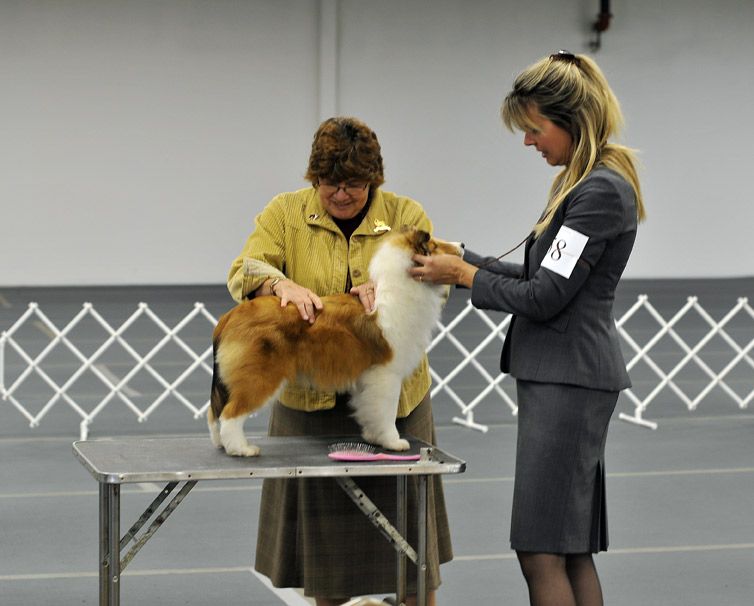 Miley
won her class and was one of the three pulled for winners!
Cocoa won the Open Sable class and went on to Reserve
WB
! Emma won both her sweeps and regular class...so it was a very successful outing for our guys - four dogs entered, 7 class firsts,
BOS
in Sweeps and two Reserves.