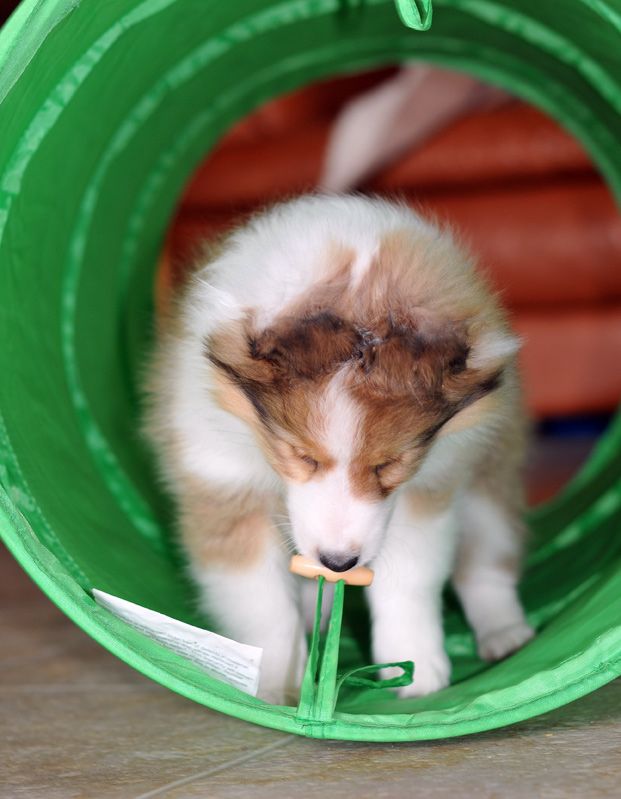 It was snowing and blowing all day so I took the opportunity to snap some photos of the Cocoa pups. Quite a lot of growing and change has happened since the last blog post and even the little hand reared puppy was finally ready to make his debut.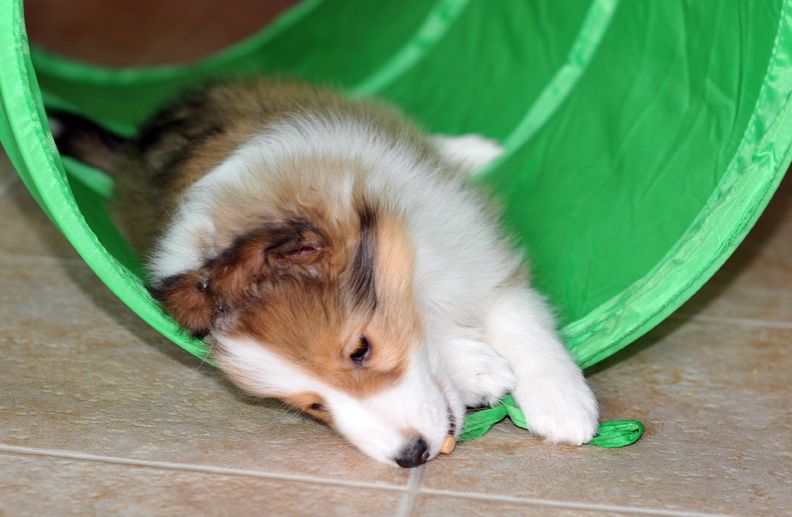 The white face girl loves playing in the tunnel, but gets even more enjoyment with the toggles.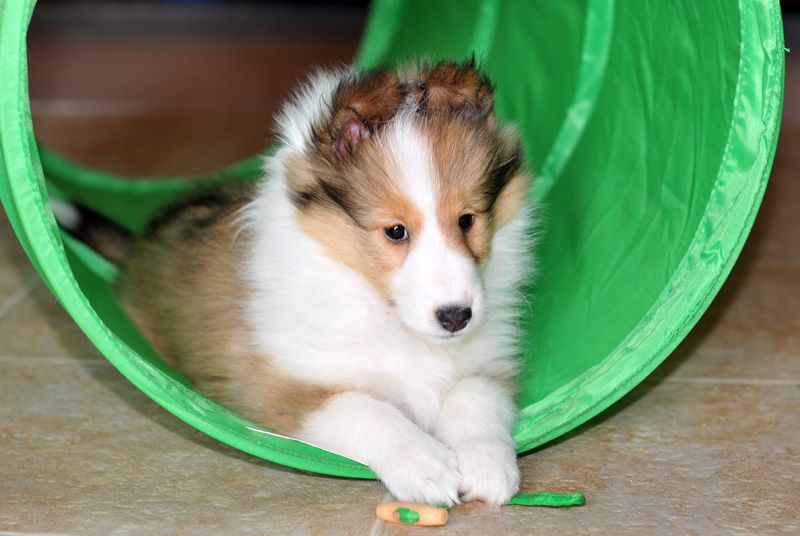 Looking very innocent!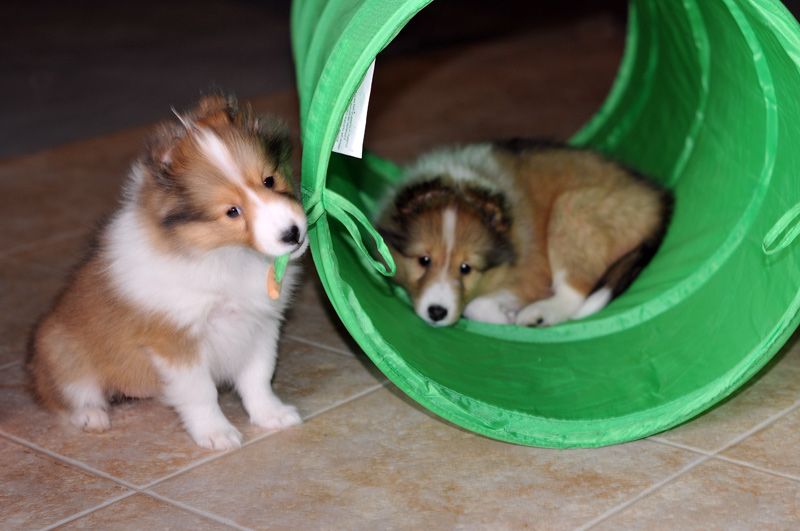 The small girl on the left and the narrow blaze girl. They are very nicely put together and have sweet faces...all three will be grown on as show prospects.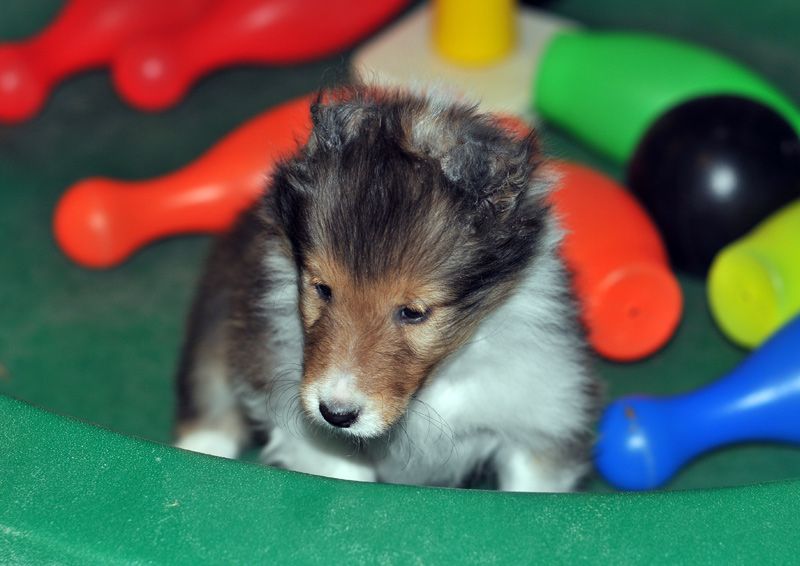 Here is the male in the litter that was hand raised. He has been making up for his slow start and his growth has really started to accelerate.