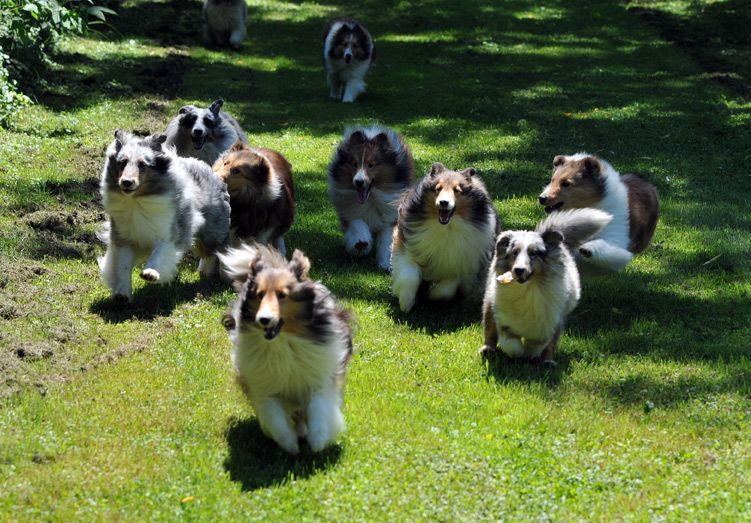 The dogs enjoyed a long walk in the main field today. It was a warm day and after they have run laps around the field they were very hot.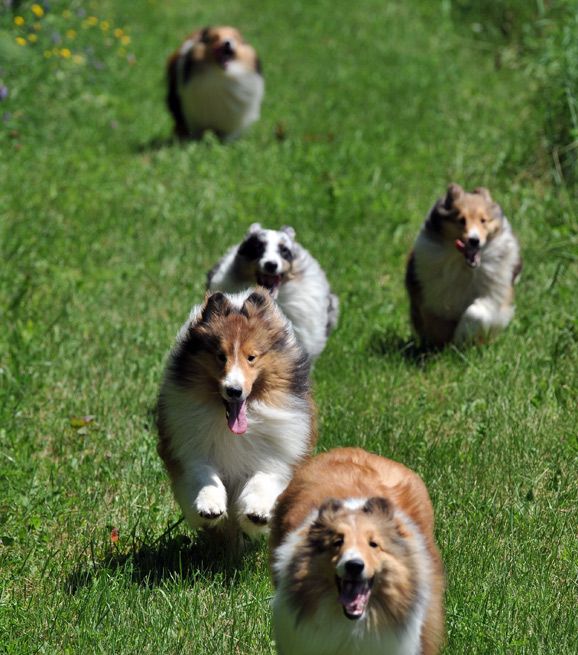 Several of them found the ditch prior to coming home so I started to fill the pool...
I had gone to the store yesterday in search of a kiddie pool for the dogs. They were sold out at Wal Mart and the only one left at Home Hardware was a bit fancier with a little elephant spout for the hose.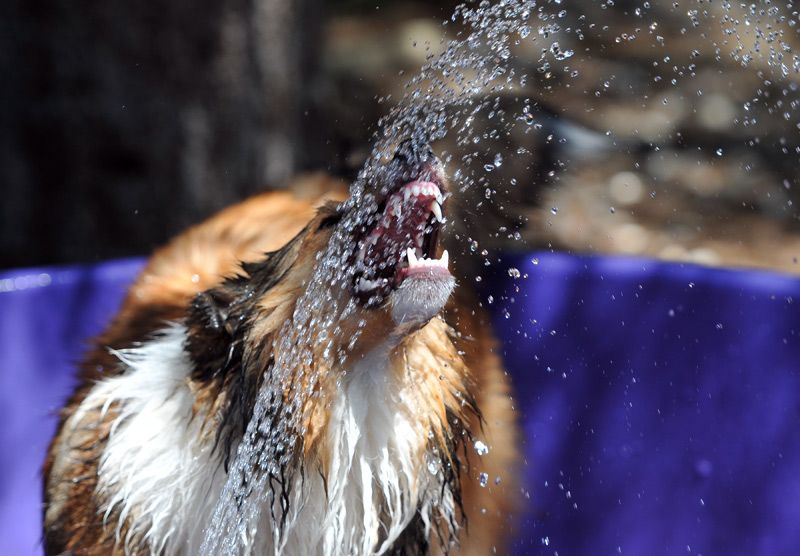 The three Paris-Digit kids thought this was the greatest thing ever...the Eva puppies didn't go anywhere near it...and when I put them in they jumped out as soon as they could. Rehannah was also a bit of a goody two shoes and didn't want to get her feet wet.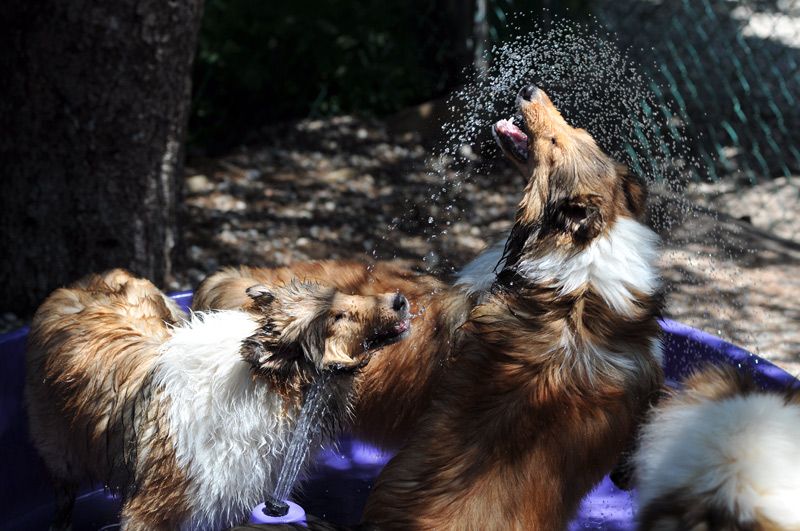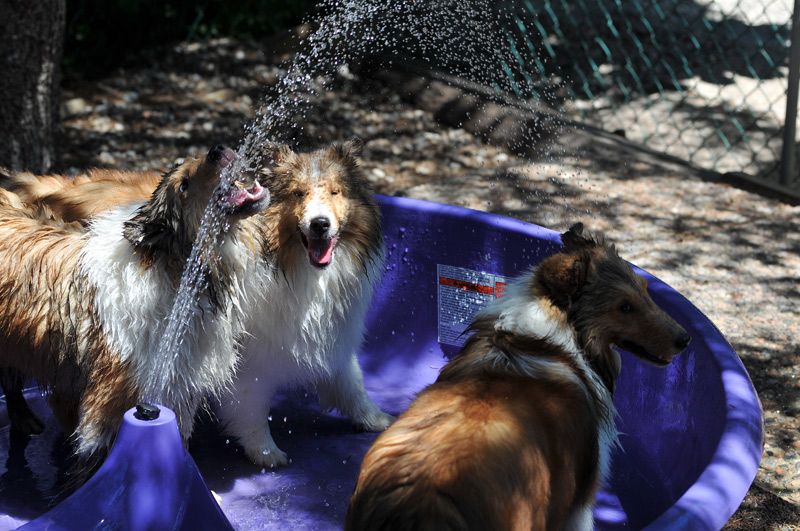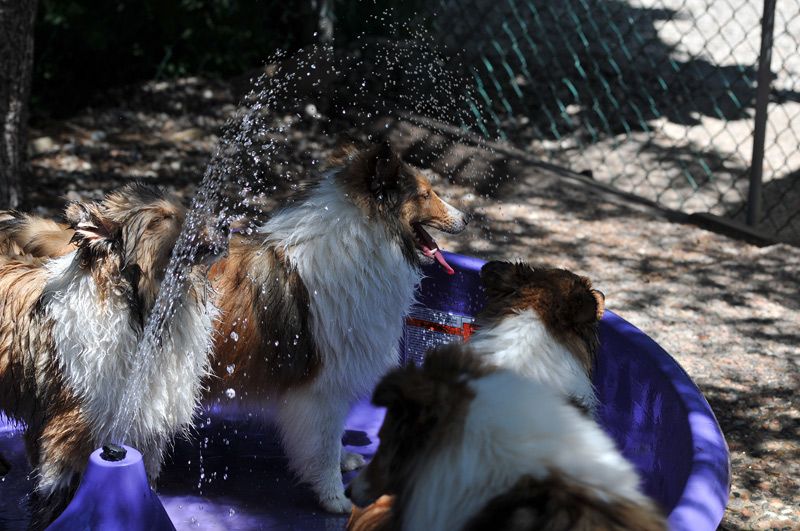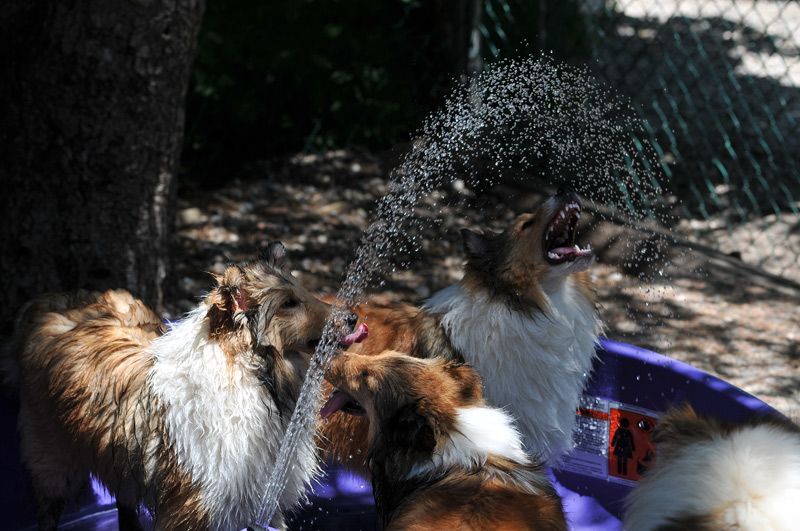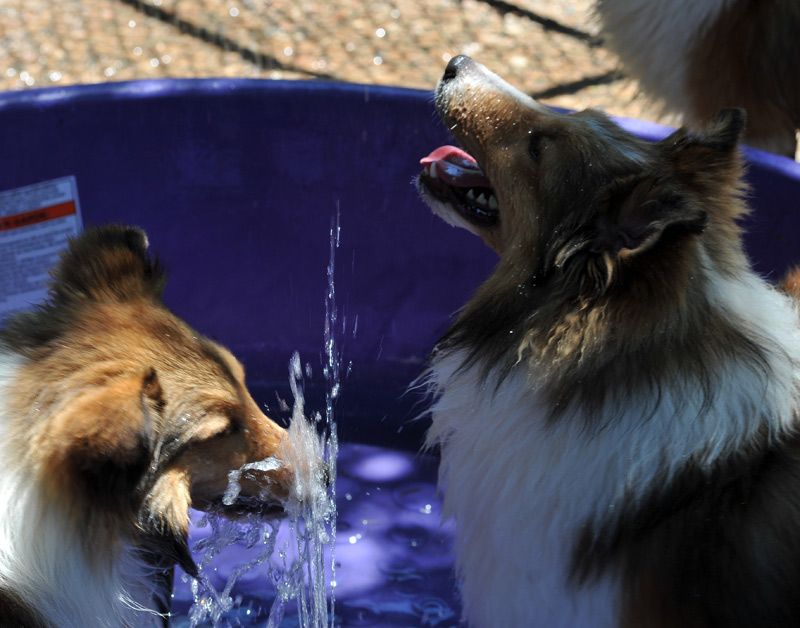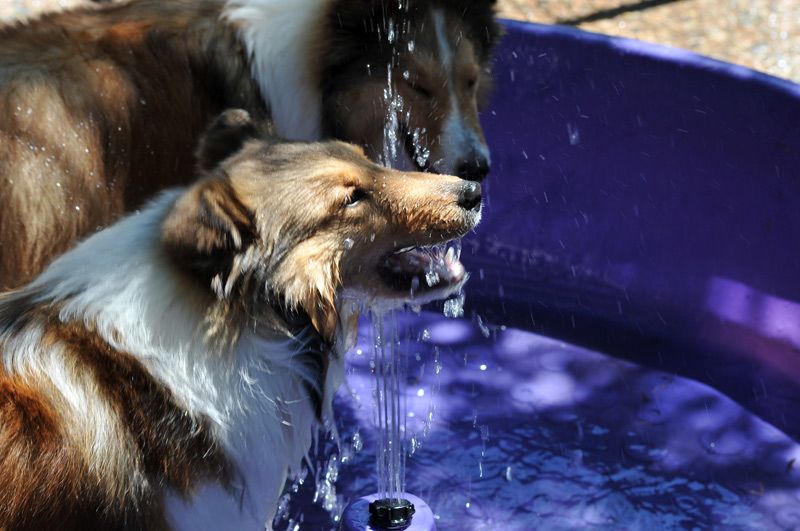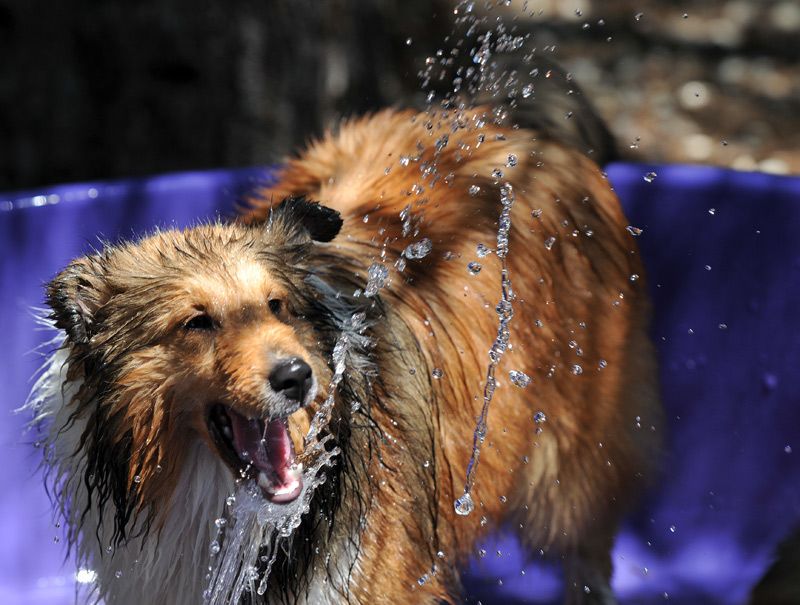 A great way to cool off after a long run...we'll see if we can convince the others of this as the summer progresses.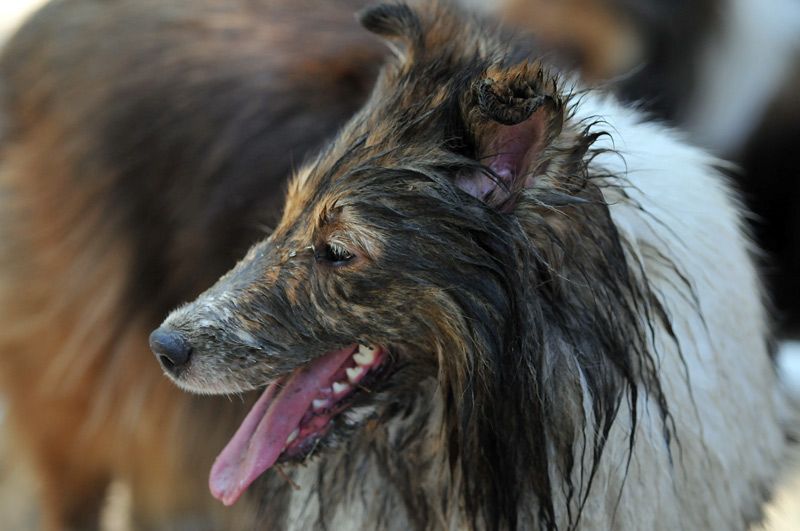 Cocoa wallowed in the ditch before coming up to the house and we were shocked when we saw her! (yikes) She didn't appreciate me cleaning her off in the puppies pool. She was as happy as a pig in mud with her mud mask.