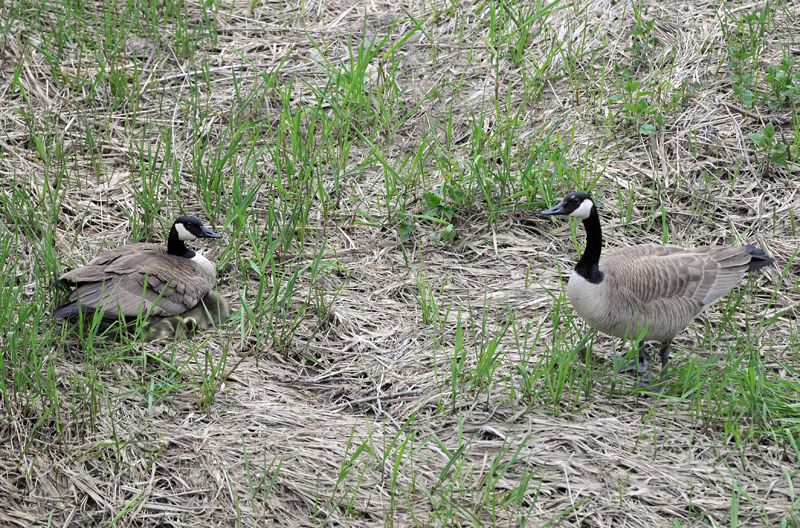 The eggs have hatched and there are seven goslings.
They were well camouflaged and were difficult to spot in the dried grasses and
we watched them for a few minutes and then the parents got a bit concerned and called them over...love the little one sticking out.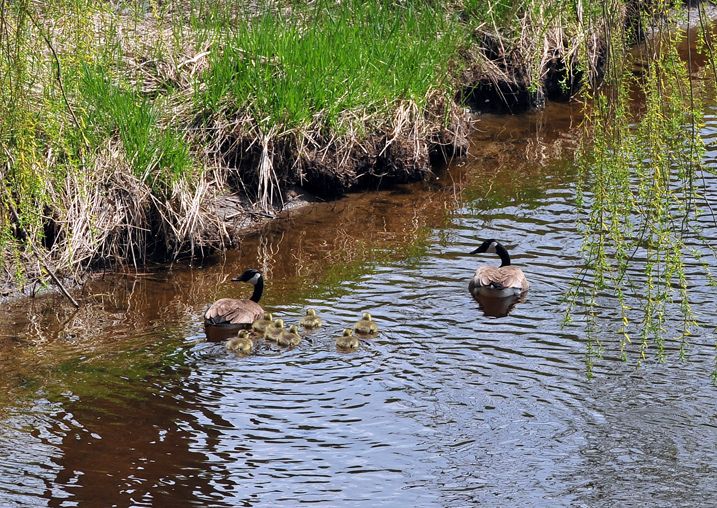 Keeping them in check...
We took our pretty young hopeful "Finn" up to the Arnprior dog show for some socializing. He was bathed and groomed up a bit and so we figured we should snap some shots of him while he was clean!
At 5 1/2 months of age, he has not gone through any ugly duckling phases...he is just so plush and pretty. I don't like to get overly excited about male puppies as they so often disappoint, but it is hard not to feel optimistic with this beautiful baby around.