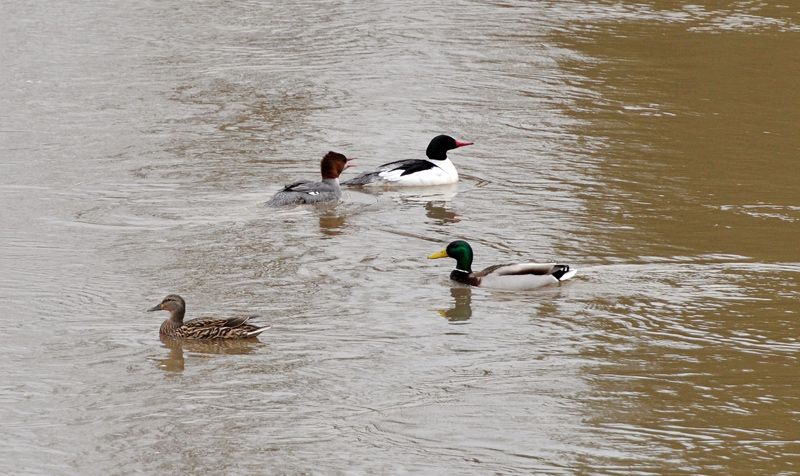 We had a huge thunderstorm last night with torrential rainfall raising the level of water in the creek. We woke up to lots of action on the creek. The mallards are hanging around with two males fighting after this one female. The pair of birds above are Common Mergansers and they have been here in years past in early spring.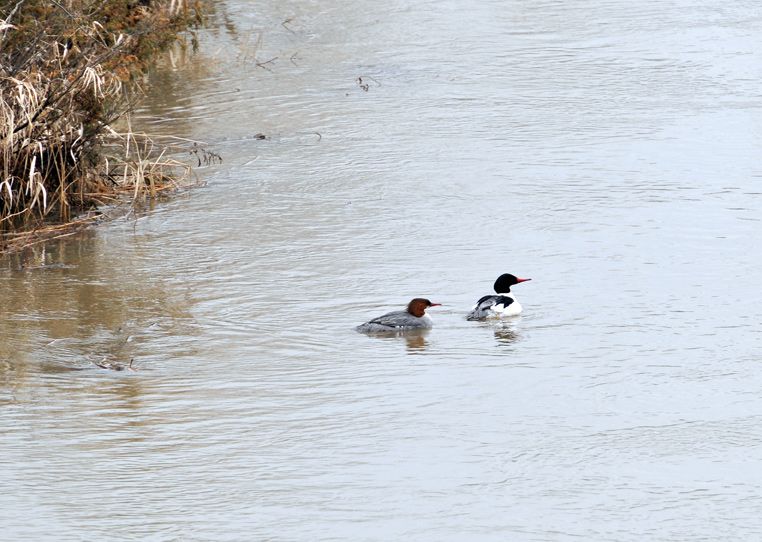 They are beautiful...
Pete took these shots yesterday from the deck. He had the camera on a tripod with the Sigma 150-500mm lens so was pretty intimate with the goose examining her eggs.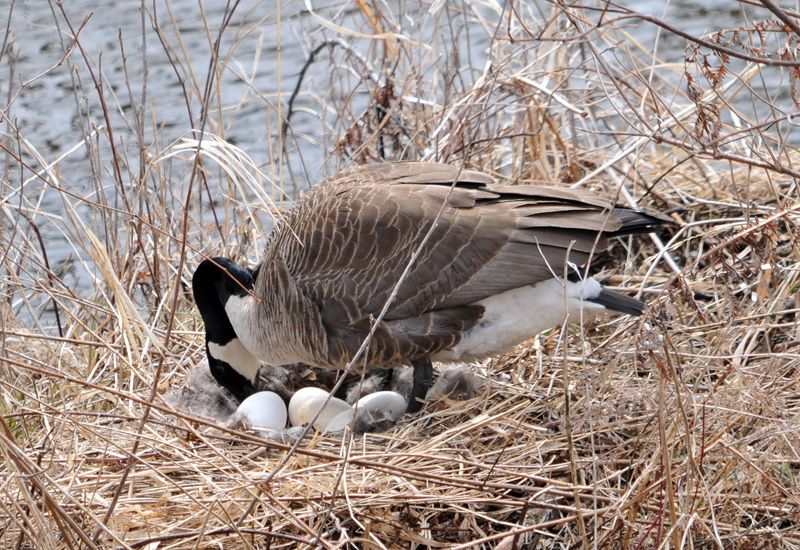 Rotating them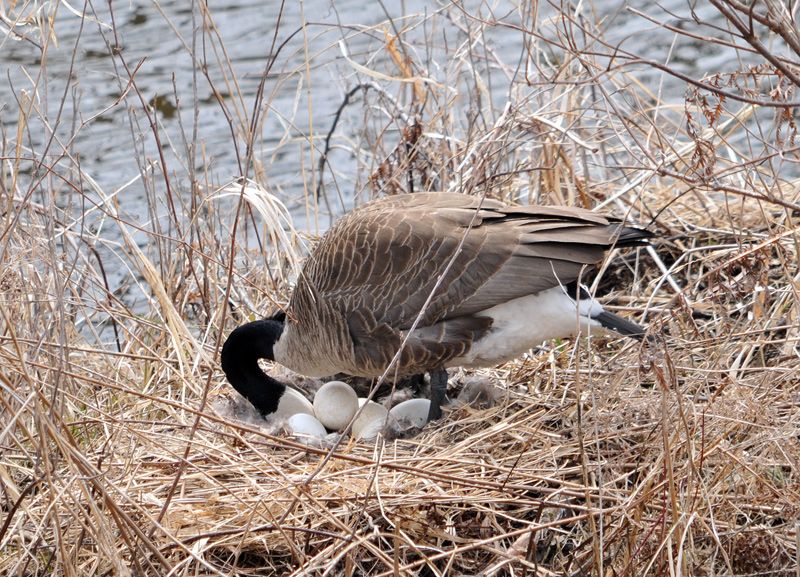 ...and getting right underneath to flip them over.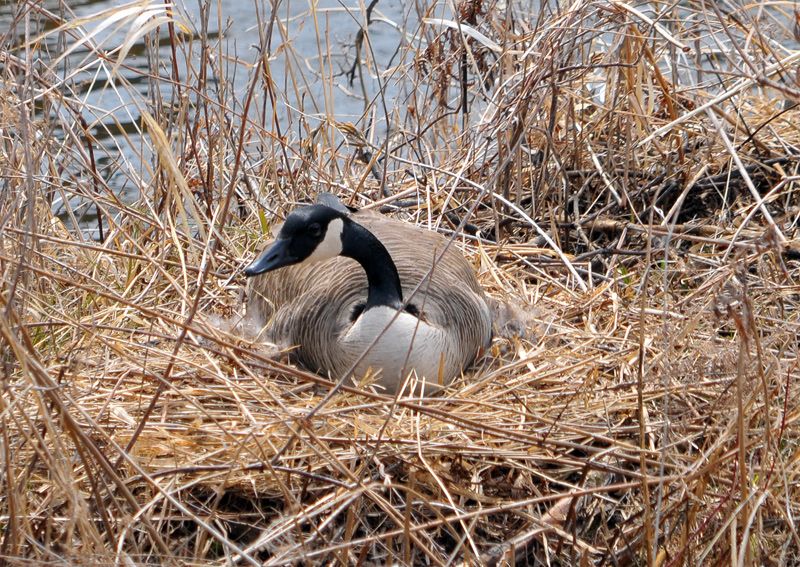 Back on watch...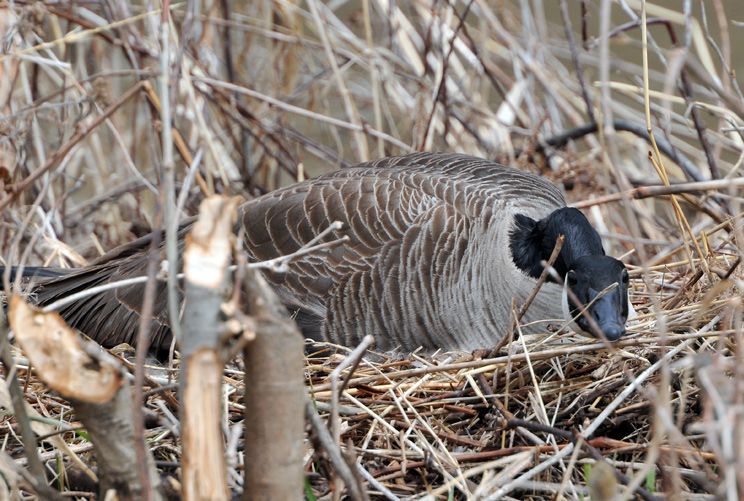 Addendum (these were taken a moment ago)...laying low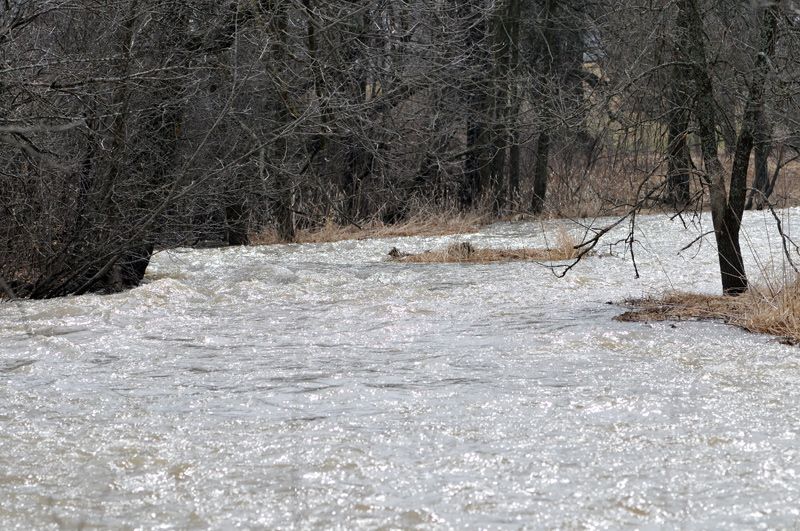 More than a babbling brook...there is a raging current in the creek today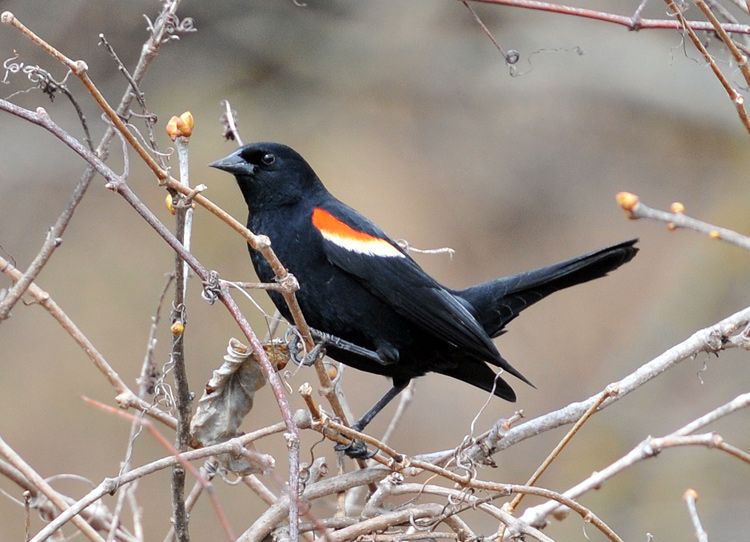 A nice shot of a red winged blackbird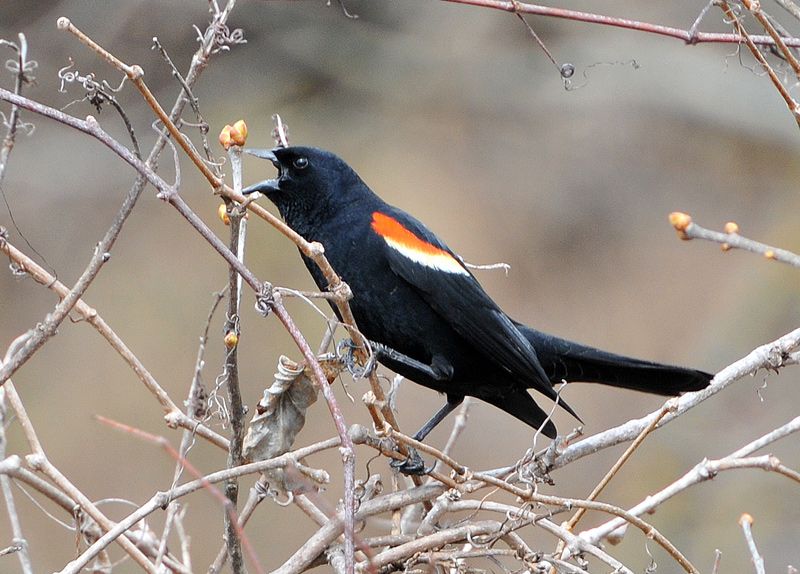 Annoyed by the intruder...