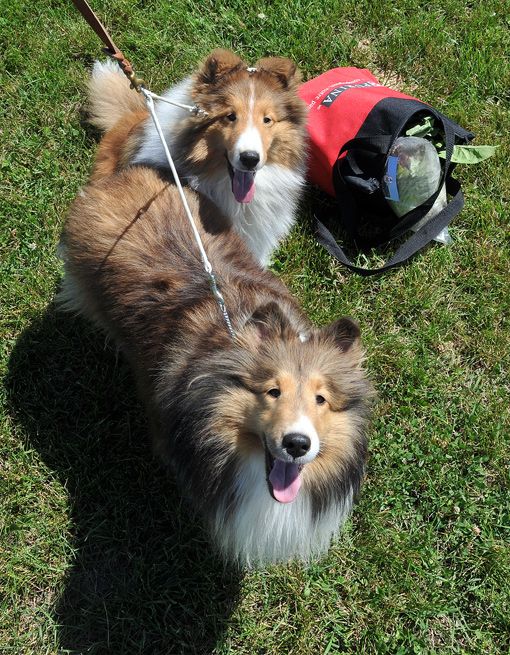 Cocoa has a busy social calendar....attending Birthday parties, taking puppies to the market for socializing (with Miki above) and then hitting the road for shows.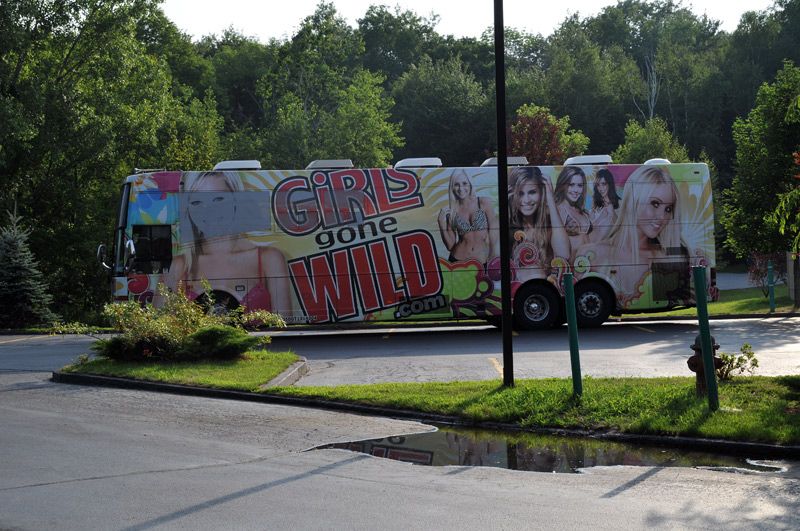 She just returned from Vermont...this could have been her tour bus!
This rolled in to the motel we were at and two guys came out; must of been the bus driver and the camera man. :-)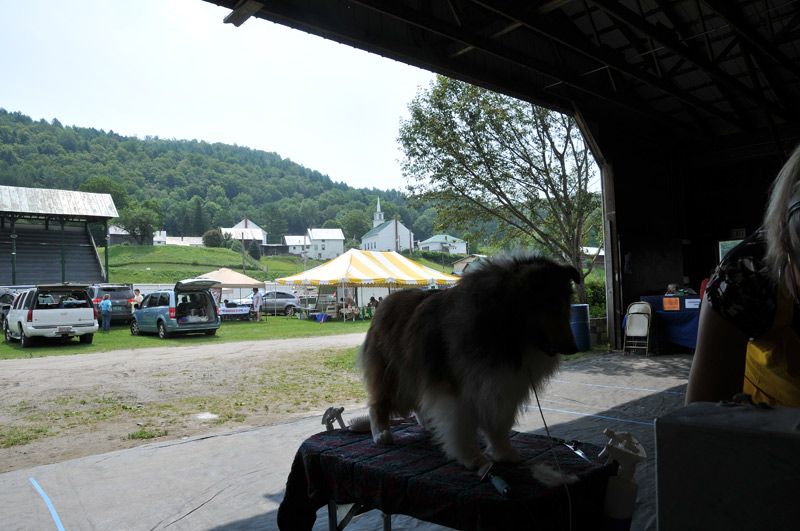 First show was held outdoors in the prettiest of locations. Summer shows don't get much better than this. Shelter from the sun (and later the rain), a ring surrounded by mountains and good company.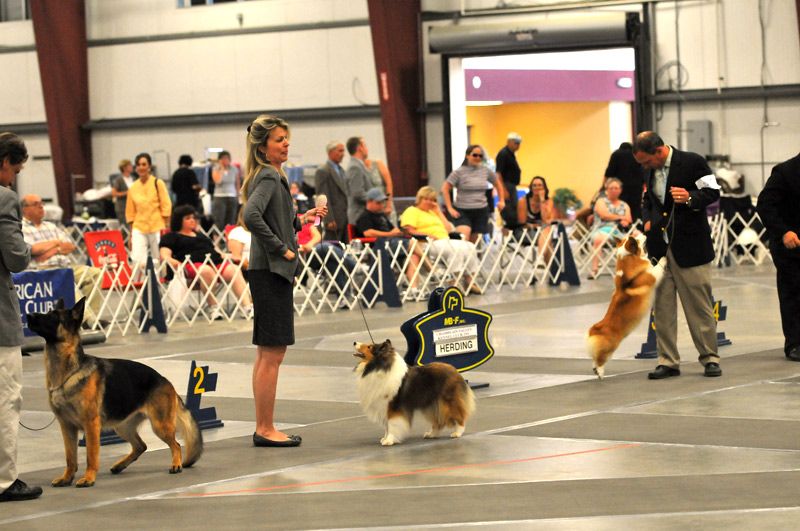 We packed up and headed down the road to Burlington VT where we welcomed the air conditioned building. Cocoa showed great and went on to win Group 2nd for another point.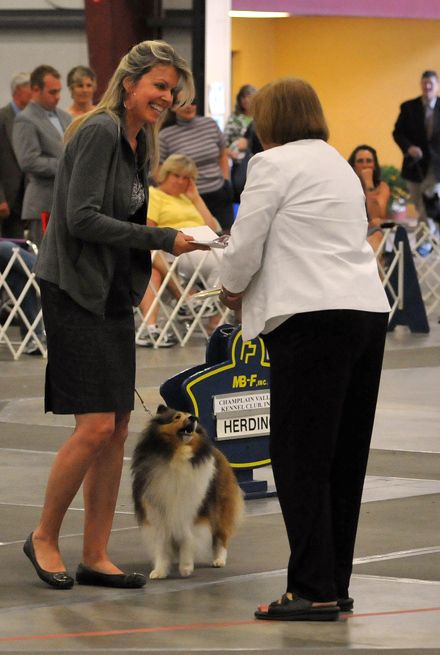 Cocoa looks pretty pleased as the judge handed us the ribbon and a cheque for $100. We bought a directors chair from a vendor and will have Cocoa's photo embroidered on it.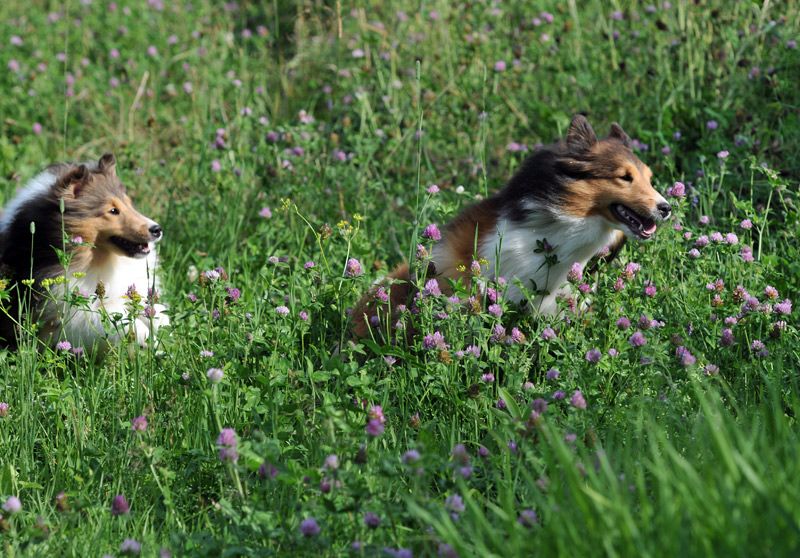 Back home she is busy chasing her half sister Juno through the clover...